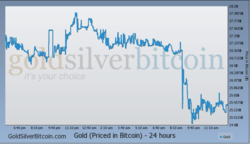 New York, NY (PRWEB) March 20, 2013
The endless possibilities of what bitcoin can do to the financial world continue to manifest themselves. Recently, a Finnish company, SC5 started to offer their employees partial payment of their salary with Bitcoin.
SC5's Martin Malmi had this to say, "We are doing this just out of curiosity to try out new things.
Bitcoin as such fits our vision of the world quite well. It allows for open source development, competition and innovation in the field of payments and Internet commerce. Based on cryptography, it is secure and deterministic as we require for digital services."
Martin Malmi also happens to be one of the intitial developers of Bitcoin. SC5, like other well-known web based companies, has begun to accept Bitcoin as payment for their services.
For those that believe SC5 would be using Bitcoin to avoid payroll taxes the company has made it clear that this is not the case as the value of the Bitcoin payment is made at salary payment time and done after the taxes have already been taken out of the payroll.
Gold Silver Bitcoin is the leading bullion dealer dealer offering its customers the most versatile payment options for wealth building and sustaining