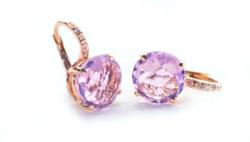 Gift Idea Alert for Moms! HarpersLove announces their first national deal via HalfOffDeals.com.
West Orange, NJ (PRWEB) March 21, 2013
HarpersLove.com, an online store where customers can customize and design fine jewelry, has released their first national deal via HalfOffDeals.com. The offer is now live and is being released across the country through this site, partner sites and media outlets. Customers can chose between two offers, which are both discounted by 50%.

Purchase $100 coupon at 50% off for $50
Purchase $200 coupon at 50% off for $100
To view the deals, click here.
The coupons can be applied towards all merchandise at HarpersLove.com.
HarpersLove is a new online jewelry shopping experience where the customer is the designer. Customers can design their jewelry via design builders that enable them to select various options for every aspect of the jewelry design. The options include selections such as metal type, stone selection, stone type (color, cut, size) and accessory selections (chains, earring backing). All products are custom created and it can take three to five weeks for delivery. Each order includes free shipping and 60-day risk free returns.
The custom jewelry business has a social presence via Facebook, Tumblr, MySpace and Twitter. Customers can also become members of the HarpersLove community by signing up for an account at Harperslove.com. Members can receive special discounts and news on products, events and website changes.
About HarpersLove
HarpersLove, headquartered in West Orange, NJ, launched in 2012 by Michelle Mullman, founder and CEO. The website offers customizable options for fine jewelry and produces their products through artisans in the Greater New York region. The company was self funded by Ms Mullman and she is currently taking steps to secure additional funding to move the company to the next level. HarpersLove will be attending the NYTechDay event on April 25, 2013 in NYC. For more information about HarpersLove, visit https://harperslove.com
About NeoFill LLC
NeoFill, headquartered in Hartville, Ohioand established in July 1999, is an e-commerce solutions company providing distribution, sales and marketing services to B2B and B2C customers, serving all markets throughout the United States. The company specializes in e-commerce platforms that include the creation, fulfillment and distribution of discount deal experiences that benefit both businesses and consumers. NeoFill also markets solutions under the brand HalfOffDeals.com. For more information, visit http://www.NeoFill.com.
About HalfOffDeals.com
HalfOffDeals.com, proud winner of the About.com 2012 Reader's Choice Award for Best Daily Deal Site, is a risk free B2B and B2C marketing solution that promotes, manages and fulfills discount deals to millions of consumers nationwide. HalfOffDeals.com provides a revenue generating business model for its merchant and affiliate partners to retain and attract new customers, while offering a positive experience to consumers. For more information, visit http://www.HalfOffDeals.com.