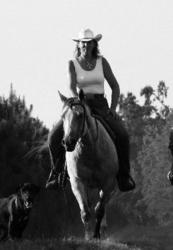 Dreams come in all size my dream was to give back! I have been able to do that for the last 6 years through Lice Wranglers, I am truly blessed!
Mt. Pleasant and Charleston, SC (PRWEB) March 26, 2013
Jewel Daniel, owner of Lice Wranglers is celebrating her 15th year anniversary from being homeless by giving back to Charleston and the LowCountry through "Keys for Hope." Jewel Daniel has been helping families in Charleston, Mt. Pleasant and throughout the LowCountry for the past six years through Lice Wranglers, formerly Lice Busters Inc. Jewel has helped families with head lice removal through her proven process and through educating others on all aspects of head lice. Celebrating the fact that she moved out of the Salvation Army Homeless Shelter 15 years ago, and now has the ability to give back to the Charleston and LowCountry where she now lives in through Lice Wranglers, she has teamed up with "Keys for Hope." Each time Jewel treats a client, she will leave a key and a story of hope with a reminder to give back to the community. Jewel has a passion for helping others and she believes that hard work, a dream, and a passion for others are what have made Lice Wranglers a success. For six years, Jewel's business has grown through word-of-mouth from referrals of satisfied clients who trust her explicitly.
(Keys for Hope was started as a school project by kids in Mt. Pleasant, who are raising money for Crisis Ministries, Charleston's homeless shelter. The funds raised are dedicated to building the new shelter building and soup kitchen. Each decorative key symbolizes "shelter" and the hope for a better future for Charleston's homeless men, women and children. These future philanthropists realize that together, even kids can impact their community in a big way. For more info on Crisis Ministries, http://www.charlestonhomeless.org or find Keys for Hope on FaceBook.)
Jewel has been in homes all across Mt. Pleasant, Charleston, Summerville, West Ashley and every Island in the area helping families deal with head lice. When she goes into the homes not only does she remove the head lice but she brings smiles, laughter and a fun twist to head lice removal. "Yes," she says, "Head lice removal can be a fun event when you hire Lice Wranglers," and in many cases the cost is less than doing it yourself.
Having seen the need for more than just an in-home service, Lice Wranglers will soon be releasing their patent pending and trademarked "Lice Wrangling Kit," which is a one-of-a-kind kit that will take head lice removal to an entirely new level. It will give parents the tools of the pros and detailed information so they can do it themselves with the assurance they are using the right tools and a proven method to eliminate head lice.
Included in the first 1,000 kits sold, there will be a "Keys for Hope" key with the story of Jewel's journey from homelessness to business ownership. Additionally, five dollars of each key that Jewel purchases, to include in the kit, is going back to "Keys for Hope" to help the homeless in our community.
Jewel is aware that there are so many parents struggling to make ends meet and pay for basic needs, often there is no money left to treat head lice; so for every ten kits sold, Jewel will be giving back to the community by donating one kit to a family in need through the schools, local shelters or through request from those in need. As the company grows, she will donate kits throughout the US to those families in need.
Jewel's desire to help the community goes beyond just giving back through "Key for Hope" she is also offering free services to all schools in the LowCountry, from help with head lice checks, to educational speeches and information. Jewel understands the need for parents to have the right information when it comes to head lice and desires to help educate parents, teachers, nurses, and anyone who is in need. To find out details on how to get your school or PTA involved please email Jewel for more information at jewel(at)licewranglers(dot)net
Through her struggles of being homeless, to dealing with all the issues of running a new business in a new industry, and training problem horses in her spare time, Jewel says the best thing about all of it, is learning new life skills and passing them on to others. Jewel is the proud mother of three wonderful boys and a beautiful step-daughter, the wife to a cowboy, grandmother to a very precious little boy, and the owner of four beautiful horses and four wonderful dogs. Jewel believes the greatest gift in life is being able to give back to others on so many different levels through her business and her life story, it is truly a blessing!
To contact Jewel Daniel please call 843-926-4795 or email her at jewel(at)licewranglers(dot)net, http://www.licewranglers.net.