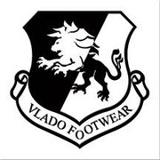 (PRWEB) March 21, 2013
This weekend, Los Angeles based Vlado Footwear will host LA Showdown IV 2013, where street dancing crews from around the world will be competing for their chance to represent the USA at the KOD world finals in Beijing this May. The competition will be held at Circus Disco, 6655 Santa Monica Boulevard, Los Angeles, CA 90038 on March 24th, 2013 from 11am to 9pm. This event is in its fourth year running and has previously attracted thousands of youth from around the area, this year's event is at the top of the list of fun things to do in LA this weekend. Vlado Footwear is very supportive of dance, and has continued to host this event to help encourage dancers to follow their dreams. Vlado Footwear has made its mark in the dancing community by supporting street dancers from around the world. Showdown LA IV will be a fun filled day of dance battles, celebrity guests, and special performances, and is sure to be an event the entire family will enjoy.
This daylong street dance competition will feature multiple and often simultaneous competitions of popular forms of urban street dance such as Popping, Locking, Hip Hop, Breaking & Jerking. The previous showdown events were a huge success. There will be a celebrity meet and greet from 4pm to 6pm with stars from popular shows such as Kenton Duty from Shake It Up, Carlon Jeffrey from A.N.T. Farm, Skai Jackson from Jessie, Calum Worthy from Austin and Ally, and Ryan Ochoa from Pair of Kings. This years' showdown will also feature performances by The Marvel Inc, Fingazz, Versastyle, Cody Longo, Young Sam, Moon & Khan, The Avengers and Lil' Tommy The Clown, to name just a few.
Tickets for the event are $15 pre-sale through Vlado Footwear at http://www.vladofootwear.com 2200 S. Main Street, Los Angeles, CA 90007 and $20 at the door.
Email Jennifer(at)vladofootwear(dot)com for media, celebrity talent, entertainment talent submissions/vendor submissions
Event Location
Circus Disco
6655 Santa Monica Blvd
Los Angeles, CA 90038
Event Schedule
Doors Open 10:30 AM
Performer Check In 10:30 am
Competition begins 11 am
Media Check In 2:30 pm
Red Carpet Arrivals 3pm