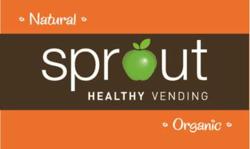 Irvine, CA (PRWEB) March 22, 2013
The Source! - A Kehe Company has taken over the accounts for Sprout Healthy Vending and their family of companies. The majority of Sprout operators have chosen to the make The Source! their number one product sourcing option.
"We are consistently searching for partnerships and opportunities that will ultimately lead to higher profit margins and a better return on investment for our operators. I believe The Source! to be one of the best product purchasing options that we have presented to our healthy vending family", says Sprout Co-Founder Chris Wyland.
With services like free shipping on $250 minimum orders, shipping to the door of customers and volume discounts, Sprout believes it is the best option to offer their customers.
As a leader in the healthy vending industry, Sprout values Kehe's high standards for their products. Gluten Free and other Allergen Free products, as well as Non-GMO Verified products are offered through The Source!, aligning with the strict regulations Sprout holds on the products they sell in their natural vending machines.
"As the product and sourcing specialist at Sprout Healthy and Grow Vending, I feel that The Source is the best sourcing option for our needs," adds Megan Cook, product nutrition specialist.
About Sprout Healthy Vending
Sprout Healthy Vending provides state-of-the-art vending technology, thousands of healthy and organic products and turnkey customer solutions for over 130 regional operators across the United States. To learn more about the company, locations and products please visit http://www.sprouthealthyvending.com or call (800) 450-7648.