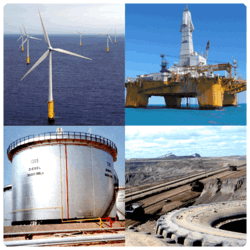 New Hyde Park, NY (PRWEB) March 26, 2013
AGS, one of the leading U.S. based transportation and logistics providers, has expanded its services to the energy industry.
With the demand for energy increasing from coast to coast, and worldwide, AGS has the network and experience to provide transportation and supply chain services for ongoing maintenance programs, construction projects and on-demand expedited delivery services, any time of the day or night.
AGS provides customers with integrated solutions across the entire energy sector, including oil and gas, electric and water, nuclear, engineering, procurement and construction, mining and oil sands, solar, wind, other alternative energy sources, chemical and petrochemical.
Expedited heavy freight, door-to-door delivery anywhere in the U.S. and worldwide, time-definite delivery 24/7, air charter service and customs brokerage are just some of the services AGS routinely provides customers in the energy sector. In addition, AGS has a National Call Center for immediate service and tracking.
Associated Global Systems is a leading provider of transportation services, logistics services, and supply chain management solutions worldwide. AGS has stations and agencies in over 125+ U.S. cities and 196 countries, and offers a menu of services that AGS management characterizes as offering "more options and greater flexibility than any other single source."
For more information on AGS' full menu of services, visit us online at http://www.agsystems.com.