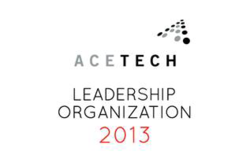 We are honoured to be recognized by AceTech Ontario for our ExPrize initiative.
Toronto, Ontario (PRWEB) March 22, 2013
Firmex, a leading provider of virtual data rooms, is pleased to announce that it has received industry recognition from AceTech Ontario for best practices and thought leadership in the areas of innovation, collaboration, & employee engagement.
Firmex is a virtual data room solution used by finance, legal and corporate professionals to securely share large volumes of sensitive documents beyond the corporate firewall. Over 44,000 organizations use the Firmex platform to securely manage millions of confidential documents.
AceTech Ontario is a non-profit organization dedicated to providing programs and opportunities for CEOs and their senior executive teams to learn, network and share experiences with a close-knit, qualified group of like-minded peers. AceTech Ontario members come from growth oriented, IP-based technology companies with revenues between $2 million and $400 million, and a desire to develop their leadership skills and drive their company's success.
AceTech Ontario recently awarded Firmex its 2013 Leadership Initiative Award in recognition of the ExPrize, an internal initiative which fosters employee innovation. The ExPrize encourages Firmex employees to submit ideas that will enhance its virtual data room offering and/or improve internal processes.
"There are so many talented individuals working at Firmex, with fantastic ideas. The ExPrize encourages our employees to share ideas and execute on them with our guidance and support. It enables everyone to have a voice and contribute to the evolution of the company," said Elizabeth Caley, VP Product Management at Firmex.
"Employees create their own cross-departmental teams, gather feedback from customers, plan and execute on putting their ideas in action – from a new feature to a better way to support users. Best of all, our customers benefit from our culture of continual innovation, empowerment and ownership," Ms. Caley added.
The purpose of the AceTech Ontario Leadership Initiative is to recognize the expertise and thought leadership of CEO member companies, and provide a channel to effectively share knowledge and best practices among the membership. AceTech Ontario members must apply for this designation by outlining their best practices, significant experience and best-of-class processes in a specific topic area. Recipients are chosen by the AceTech Executive Committee, each a Technology CEO and Roundtable Leader with AceTech Ontario.
"AceTech Ontario is proud to recognize Firmex for its ExPrize initiative," said Jo Ann Dizy, Executive Director, AceTech Ontario. "Our Leadership award is designed to recognize technology leaders that think out of the box and ahead of the curve, and Firmex is a great example of those qualities."
"We are honoured to be recognized by AceTech Ontario for our ExPrize initiative. We hope it inspires other AceTech members, and tech companies in general, to implement similar initiatives that foster employee innovation," said Joel Lessem, CEO of Firmex.