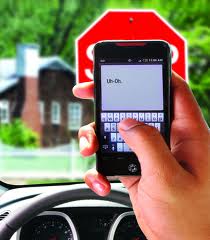 It is vital that parents and teens work together to create safe driving habits and avoid tragic accidents that take young lives."
Sacramento, CA (PRWEB) March 22, 2013
When 21-year-old Chance Bothe was severely injured in a texting-while-driving accident, his family stood by him through a coma, a long-term rehabilitation and ultimate partial disability from broken eye sockets, broken legs and internal injuries. Ultimately, Chance decided to travel around to high schools warning other teens to avoid his fate. His message to other young people: "Texting while driving will kill you."
The message seems prophetic as 11 teenagers died in two separate crashes, one in Ohio and one in Texas, over the weekend.
Motor-vehicle crashes are still the primary cause of death for young people aged 15 to 20 according to the National Center for Health Statistics. The Centers for Disease Control and Prevention note that more than 2,700 young people aged 16 to 19 were killed in crashes in 2010, an average of more than seven per day. Nearly 282,000 others were treated for injuries.
People age 15 to 24 represent 14 percent of the United States population. However, they account for more than 30 percent of motor vehicle injuries to males and 28 percent to females. Those age 16 to 19 are three times more likely to be killed in a crash than older drivers.
The two weekend crashes with a total of 11 teen fatalities underscore high-risk factors present in many accidents involving young drivers:

Both crashes involved SUVs with several teenagers inside. The more teenagers in a car, especially without adult supervision, the more likely a crash will occur.
In one crash, which occurred in Ohio, none of the victims was wearing a seat belt. Only 54 percent of teens report always wearing a seat belt, the lowest number for any age group.
The driver in the Ohio did not have a driver's license.
The driver in Ohio was likely speeding before the crash according to surviving passengers, as well as "playing around."
The Texas driver was 16 years old. Accidents are most likely within the first year of having a license.
The Texas driver was male. Male teens have twice the death rate of females.
Both accidents occurred over the weekend, when 55 percent of teen deaths from motor vehicle accidents are likely to occur.
John Demas notes, "All the factors that lead to tragic teen deaths from motor vehicle accidents are controllable. It is vital that parents and teens work together to create safe driving habits and avoid tragic accidents that take young lives."
About Demas Law Group: Demas Law Group is a Sacramento personal injury law firm that works with the victims of vehicle accidents to ensure that they recover the damages and payments to which they are entitled.
Source: Fox 2 Now, "5 teens die in crash with tanker in Texas," Tom Watkins, March 13, 2013.