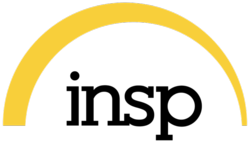 Indian Land, SC (PRWEB) March 20, 2013
INSP ranks in the top ten in all categories of audience growth (comparing January 2012 with January 2013) according to data from the Nielsen Company. The announcement was made by David Cerullo, Chairman and Chief Executive Officer.
The data compares viewing levels from all networks receiving daily ratings from Nielsen. In total, one hundred ten (110) networks (including both English and Spanish-language networks) had ratings throughout the year from January 2012 through January 2013.
Data reveals that, for the month of January 2013, INSP ranked sixth (6th) in growth percentage in 24 hour household ratings among all networks receiving daily Nielsen ratings and seventh (7th) in 24 hour impressions growth.
INSP ranked ninth (9th) in growth percentage for primetime ratings. Growth patterns were more dramatic in INSP's universe where INSP ranked fifth (5th) in growth percentage for universe ratings (and second among English-language networks). INSP ranked tenth (10th) in growth percentage for primetime universe ratings.
"INSP's consistently high ratings confirm the measured growth that we continue to see every day," Cerullo said. "We have experienced significant increases in every category, comparing this year with previous years, and current weeks with other most recent viewing patterns."
Cerullo commented that INSP's viewership and ratings growth is particularly encouraging because of the challenges of the current environment. "Today's consumers have many choices. Many other networks are experiencing declines in audience levels. For example, comparing January 2012 with January 2013 in 24 hour average ratings, of the 110 networks measured, forty (40) of the one hundred and ten (110) networks had declines."
INSP is available in more than 73 million households across the U.S. via cable and DBS. Viewers can check their local program guides for channel information or visit http://www.insp.com.
###
About The Inspiration Networks
The Inspiration Networks is a family of cable and satellite-delivered networks available to more than 155 million households worldwide. The flagship network, INSP, reaches more than 73 million U.S. households with a classic line-up of family entertainment and ranks among the fastest-growing basic cable networks in America. To learn more, visit http://www.insp.com.