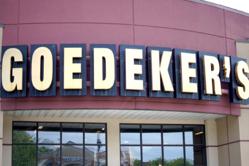 "...we do more than 90% of our business online..."
Ballwin,MO (PRWEB) March 22, 2013
Everyone knows the business environment in the United States is in flux. Traditional business models are struggling to succeed in an age of social media and online reviews.
One such business was Goedeker's.
Founded in 1951 by Ben Goedeker, Goedeker's began life as a repair shop in his humble basement. The business grew using the traditional means of word of mouth and print advertising, until it expanded into a retailer of discount appliances.
With Ben's son, Steve, at the helm, Goedeker's blossomed into a very traditional chain of appliance stores. In fact, Goedeker's became a household name in St. Louis, MO known for integrity and low prices on top brands.
But, times changed. The old business models crumbled.
Fortunately, Steve recognized this change and embraced the Internet. "It was either sink or swim," says owner Steve Goedeker. "Some people thought we were crazy, but it was easy to see that the Internet was changing everything."
By launching a website, Goedeker's has been transformed from a local store to a national player selling appliances, furniture, mattresses and much more.
"Now," continues Goedeker, "we do more than 90% of our business online and the business has grown in ways I could have never imagined."
Visit Goedekers.com to learn more.
ABOUT GOEDEKER'S
Goedeker's is a family owned and operated home goods retailer located in the St. Louis, Missouri, suburb of Ballwin. Goedeker's has grown to be one of the most trusted independent retailers of home appliances, furniture, mattresses, and plumbing supplies online. For more information, or to read reviews of Goedeker's, visit http://www.goedekers.com/.