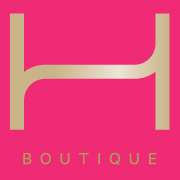 (PRWEB) March 21, 2013
The H Boutique (http://www.hboutique.com), a one-of-a-kind concierge-style jewelry store located in Eugene's new luxury boutique hotel the Inn at the 5th, is pleased to welcome two new jewelry collections to its store this spring - Angelique de Paris and India Hicks.
The new collections will round out the current selection of affordable luxury offered by the H Boutique and it's team of jewelry stylists, who act as a full service concierge. Guests can stop into the boutique for a complimentary jewelry cleaning at the Sparkle Bar, champagne at the Bauble Bar or a quick hair or make-up touch up at the Belle Bar by an in-house esthetician.
Designer India Hicks describes her style as modern classic, and brings that aesthetic to her three jewelry collections: Hicks on Hicks, Island Life and Love Letters. Each collection tells a different story. Love Letters is a play on single alphabet letters using geometry and multiples to form a necklace pendant. Hicks on Hicks is a nod to the designer's famous father David Nightingale Hicks (an interior designer for British Royalty) featuring hexagons as the primary architectural element on bold medallions, cuffs and statement rings. Island Life is a whimsical ode to her life in the Bahamas, drawing influence from bleached coral, sea creatures, pink sand beaches and turquoise waters adorned on cuffs, pendants and rings.
Angelique Knafo, creative director and designer at Angelique de Paris, believes "a woman who doesn't wear jewelry misses an opportunity to express the many facets of herself." Knafo makes jewelry for the modern-day Renaissance woman and is influenced by her Moroccan origins, world travels and study of fine arts including literature, opera, architecture, classical music and art history. Angelique Knafo creates natural, feminine and wearable works of art.
Tobey Ritchie, H Boutique's marketing director, shares, "we are excited to welcome new designers India Hicks and Angelique de Paris to the H Boutique. We love the classic, timeless pieces by India Hicks and the trendy, bold colors of Angelique de Paris. Both designers exemplify the high quality and affordable luxury we feature for at the H Boutique." India Hicks and Angelique de Paris join a wide range of fashion and fine jewelry collections currently featured at the H Boutique, such as Tacori, Due Punti, Carlo Viani, Michael Kors and Michele.
About the H Boutique:
The third generation Ritchie cousins created the H Boutique, a new concept jewelry store where fashion and fine jewelry come together, to provide an experience that is unlike any other in Eugene. H Boutique Jewelry Stylists will introduce some of the hottest brands in fashion, fine jewelry, bridal and watches and inspire guests to explore the world of jewelry while discovering their own unique sense of style. The H provides a concierge-style shopping experience, offering everything from complimentary espresso and champagne to personal styling and spa-like treatments for guests' jewelry. For more information about the H Boutique, please visit http://www.hboutique.com, "like" us on Facebook, or follow @HBoutiqueOR on Twitter, Pinterest and Instagram.