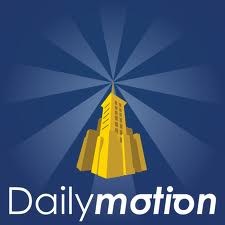 I'm a little worried that YouTube might eventually take the same path and start charging all users for access.
Brandon, FL (PRWEB) March 20, 2013
D.C. Fawcett is Internet Marketing entrepreneur who has been teaching online marketing principles to small business and individuals since 2009.
He states he has used video marketing to grow his business exponentially for the last four years, but has become increasingly worried since talks of YouTube charging users subscriptions to access videos started over a year ago.
A report published in Adage, says that paid subscriptions can start as early as April 2013.
DC Fawcett commented, "I think paid subscriptions are fine, what scares me is if YouTube will start charging to access any content. If you remember back in eighties when cable TV became popular, you still had a choice and could get local TV for free. They started by offering premium channels like HBO and Showtime, and then included your basic cable to local television. Today the local channels that come across free airwaves are hard to find, and people are almost forced to subscribe to cable if they want anything decent for news and entertainment. I'm a little worried that YouTube might eventually take the same path and start charging all users for access. I think Yahoo's negotiations to acquire Daily Motion could not have come at a better time. The more versatility in the marketplace, the better it is for the end users."
According to the Wall Street Journal, Yahoo Inc. is looking to acquire Dailymotion, a video site similar to YouTube. Dailymotion is the 12th-largest video website in the world by unique users, with 116 million in January, according to research firm comScore Inc.
DC Fawcett added, "Many small business owners like myself are concerned that YouTube may eventually become a subscription based model. Video marketing is a great way to acquire new customers for two reasons, one is because it's very successful in communicating your message, and the other is because it's free. It's allowed small business owners on a shoestring budget to compete with billion dollar corporations. Video marketing has helped level the playing field. If subscriptions are demanded by users, it could change everything."
DC Fawcett is offering a new video tutorial to help small business owners and entrepreneurs to understand the power of video marketing, including different platforms they can use to promote their business.
DC Fawcett commented, "I think a lot of business owners are missing the boat when it comes to video marketing. Paid subscriptions or not, video marketing is a powerful tool to attract new customers into your business."
For more information visit http://www.internetmarketingbasicsblog.com/?p=232
=================
DC Fawcett Corporation
DC Fawcett
622 E Lumsden Rd, Brandon, FL 33511-6524
(813) 689-2300