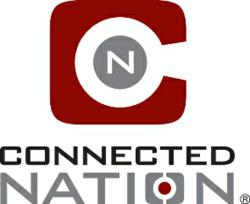 The fact that three in ten Americans do not subscribe to broadband shows that work still needs to be done to raise awareness and help those who remain offline.
WASHINGTON, DC (PRWEB) March 20, 2013
Access the survey results here
Today, on the eve of National Digital Literacy Day, national nonprofit Connected Nation released new findings detailing the current state of household broadband adoption in the United States. Connected Nation research shows that U.S. broadband adoption is on the rise – increasing from 65% in 2011 to 70% in 2012, leaving 69.4 million Americans offline at home. The findings reveal that 15% of those non-adopters claim that a lack of digital literacy skills is the main reason they do not subscribe to broadband.
"Virtually every person who subscribes to broadband at home contributes to the economy by pursuing entrepreneurial opportunities, teleworking, online shopping, increasing job and educational skills, and in many more ways," said Connected Nation President and COO Tom Ferree. "The fact that three in ten Americans do not subscribe to broadband shows that work still needs to be done to raise awareness and help those who remain offline. Broadband adoption programs that provide training and incentives will help the millions who struggle to get online due to lack of skills and costs. We are proud to join with libraries, policymakers, industry leaders, and other non-profit partners across the U.S. to raise awareness on National Digital Literacy Day."
In 2012, Connected Nation conducted a survey of 9,607 residents across the United States to see if they access broadband, and if so, how they are using it. Among the survey's key findings:

Despite the economic and social benefits of broadband, approximately 69.4 million, or 30% of, adults nationally do not subscribe to home broadband service, and adoption varies significantly across socioeconomic lines. The demographics most affected are low-income adults, minorities, and seniors.
Broadband gives employees and employers more flexibility through teleworking. Today, more than 72 million Americans use the Internet at work, while nearly 25.6 million Americans use the Internet to work from home.
Broadband adoption fuels direct economic growth and workforce development. More than 144 million Americans purchased goods or services online last year, while more than 76.7 million used the Internet to seek out new jobs.
More than 7.7 million households with children do not subscribe to home broadband service. This represents more than 14.8 million children living in those homes.
The digital literacy barrier is impacting children's ability to do homework as 1.8 million children without broadband at home don't have it because their parents don't have digital skills.
There is an opportunity for programs that offer training and incentives to substantially increase the number of new broadband subscribers. Fifteen percent of non-adopters say that a lack of digital literacy skills is the main reason they do not subscribe to broadband.
In addition to digital literacy, cost (17%), and relevancy (14%) are among the top reasons why non-adopters are not connected.
Another standout is the number of American adults who own tablet computers, which has more than doubled in the past year, from 18.6 million to 41.9 million.
"National Digital Literacy Day is important because it helps us to bring awareness to the benefits of digital literacy training for vulnerable members of our communities," said Connected Nation Digital Inclusion Program Development Manager Heather Gate. "As we continue to work with public and private partnerships to make sure that communities have access to digital learning resources, Connected Nation supports initiatives across the country that help communities join the Internet age. Not only do these initiatives have an impact on individuals, they help give communities access to informational, governmental, healthcare, education, job skills, and economic resources that are available via the Internet."
Connected Nation is an advisory member of the Connect 2 Compete program and is supporting efforts to bring awareness to free training and discount incentives to individuals struggling with digital skills. Tomorrow, it is joining librarians across the country to promote National Digital Literacy Day and raise awareness of training opportunities.
Among many community programs, Connected Nation's Every Community Online (ECO) program helps vulnerable populations overcome top barriers to technology adoption - broadband awareness, technology training, computer ownership, and subscription affordability. Joining together public and private partners over the last 8 years, the program has trained more than 115,000 people and connected communities and individuals with the technologies that open up a gateway to educational, informational, governmental, health, and social resources. Surveys of those trained in Ohio reveals more than 60% are willing to subscribe to home broadband after taking the free courses.
Additionally, Connected Nation is a partner with six of the fourteen Lifeline pilot program award recipients, and in many of these projects Connected Nation will provide ECO discount computer offers and Internet training to accompany discounted broadband services to thousands of low-income Americans.
The 2012 Residential Technology Assessments were conducted by Connected Nation as part of the State Broadband Initiative (SBI) grant program, funded by the U.S. Department of Commerce's National Telecommunications and Information Administration (NTIA). The residential survey results have been independently peer reviewed, and these surveys will be used by state and local leaders to help drive increased adoption and use of broadband.
# # #
About Connected Nation: Connected Nation is a leading technology organization committed to bringing affordable high-speed Internet and broadband-enabled resources to all Americans. Connected Nation effectively raises the awareness of the value of broadband and related technologies by developing coalitions of influencers and enablers for improving technology access, adoption, and use. Connected Nation works with consumers, community leaders, states, technology providers and foundations, including the Bill & Melinda Gates Foundation, to develop and implement technology expansion programs with core competencies centered on a mission to improve digital inclusion for people and places previously underserved or overlooked. http://www.connectednation.org.