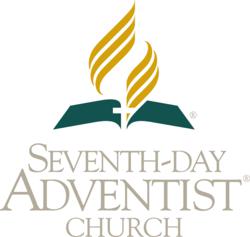 We are marching for change. Change the statistics, change the trend. No more violence. It's time for compassion.
Brooklyn, NY (PRWEB) March 21, 2013
More than 3000 youth and young adults from the Seventh-day Adventist Church and the community will participate in a compassion rally and march across the landmark Brooklyn Bridge in support of acts of compassion and saying NO to violence. Scores of youth and young adults in our local communities are killed in senseless acts of gun violence. We are marching for change. Change the statistics! Change the trend! No more violence! It's time for Compassion. This march will inspire hope in our young people that a bright and prosperous future can be theirs if they say no to violence. This march reflects the need for more compassion in the way we live our lives.
This anti-violence march will take place on March 23 at 3 p.m. Participants will first gather at the Cadman Plaza (North) at 2:00 p.m. and the march begins promptly at 3:00 p.m. The march will end at Foley Square in Manhattan. A press conference will be held at 2:45 p.m.
Invited and confirmed elected and public officials include: NYC Public Advocate and NYC mayoral candidate Bill de Blasio, 9th Congressional District Congresswoman Yvette Clarke, 8th Congressional District Congressman Hakeem Jeffries and regional Health Administrator with the U.S. Department of Health and Human Services, Michelle S. Davis.
Visuals: Thousands of youth in compassion t-shirts with banners, signs and posters against gun violence and other acts of violence. Visit http://www.compassion-now.org for more pictures, videos, and more.
Interviewee options: Organizer Pastor Jose Cortes Jr., Congressional officials Yvette Clarke, Hakeem Jeffries, Bill De Blasio, church leaders, local youth and parents.
Confirm your attendance for the press conference by contacting Pastor Rohann D. Wellington, communication director for the Greater New York Conference of Seventh-day Adventists at 347-742-6087 (cell).
###
The Seventh-day Adventist Church is a mainstream, protestant denomination with more than 17 million members worldwide. It has about 70,000 members in Metropolitan New York City who worship in just over 120 churches. There are two offices that oversee the work in that area: Greater New York Conference in Manhasset, and Northeastern Conference in Jamaica. They work closely with two academies, 19 elementary schools, and numerous community-based ministries. The church places great emphasis on fulfilling the mission of Jesus to proclaim to all peoples the everlasting gospel in the context of the Three Angels' messages of Revelation 14:6-12, which is accomplished through preaching, teaching, and healing ministries.