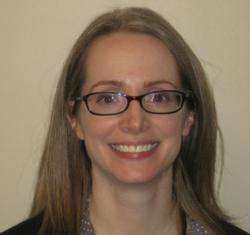 Jennifer is an innovator with excellent academic credentials who can synthesize complex ideas and theories and analyze data to arrive at workable solutions. Richard Saldivar, President TERIS/Phoenix
Phoenix, AZ (PRWEB) March 28, 2013
Richard Saldivar, President, TERIS Arizona/Texas recently announced that Jennifer L. DiGiacomo, J.D. joined the Phoenix office as Senior Project Manager. According to Mr. Saldivar, "Jennifer is an innovator with excellent academic credentials who can synthesize complex ideas and theories and analyze data to arrive at workable solutions. She has the ability to flourish in intellectually challenging and dynamic environments while remaining focused on achieving defined objectives. We are excited to have her join the TERIS team."
Previously, Jennifer held positions of increasing responsibility at Deloitte in Hermitage, Tennessee; Davis Wright Tremaine in Seattle, Washington; Keller Rohrback in Seattle, Washington and ABN Amro in Chicago, Illinois.
According to Jennifer, "In the past I used TERIS as a vendor and was impressed by the quality of work and the people. I see this position as an amazing opportunity to grow professionally and to continue to build a team that is client-focused and provides value-added service while being mindful of cost and risk."
Jennifer achieved cum laude earning a Juris Doctorate from the Seattle University School of Law, a Masters of Business Administration from Loyola University where she was inducted into the Beta Gamma Sigma Business Honor Society, and a Bachelor of Arts Degree from Loyola University. Jennifer holds certification as a Relativity Certified Administrator, Clearwell Certified Administrator and Concordance Certified Software Administrator.
TERIS has seven regional locations throughout the United States. Founded in 1996, TERIS provides legal support and sophisticated eDiscovery and Information Governance solutions to corporate legal teams and law firms across the U.S. and internationally. TERIS' staff of almost 300 was named one of the top 20 eDiscovery service providers in 2008 by industry researcher Socha-Gelbmann. To learn more about TERIS, visit TERIS.com or follow the company on Twitter or Facebook.