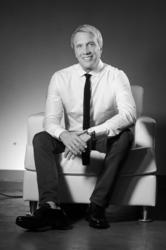 This is going to be one of the Top 5 messages that you've ever heard in your life…you are going to be absolutely rocked to the core!"
Grapevine, Texas (PRWEB) March 21, 2013
Weekend messages are big for the multi-state based Fellowship Church. So when Ed Young Jr., senior pastor, told attendees this past weekend, "This is one of the Top 5 messages I've ever heard!" interest was certainly piqued. This message is part of his new series, Pain Management, which is about learning how to move past the pain that we all have in our lives. Throughout the series Pastor Ed Young will be joined by special guests to discuss different topics and personal experiences having to do with pain.
That weekend's message can be found on Fellowship Church's website, "this is going to be one of the Top 5 messages that you've ever heard in your life…you are going to be absolutely rocked to the core!"
Pain Management is not the first new series this year for Ed Young and Fellowship Church. He kicked off 2013 with a series called "What Would Jesus Say To…?" Which garnered media attention due to both the celebrities that Young talked about from stage as well as the art created to promote the series. The Christian Post covered each week of this series and posted multiple articles on their website.
Weekend times and campus locations can be found on the church's website.
ABOUT:
Ed Young is the founding pastor of Fellowship Church, one of the most attended churches in North America. He is an author and speaker noted for communicating biblical truth in creative and memorable ways. He has a passion for making the complex, simple as he speaks truth to people in ways they can understand and apply to their everyday lives. He has written 14 other books, including The New York Times best-seller Sexperiment.
To learn more about Ed Young Jr. and his ministries
PRESS CONTACTS:
Contact: Andy Boyd
Company: Fellowship Church
Phone: 972-471-6601
Email: andy.boyd(at)fellowshipchurch(dot)com
Contact: Casey McCann
Company: Fellowship Church
Phone: 972-471-6609
Email: casey.mccann(at)fellowshipchurch(dot)com