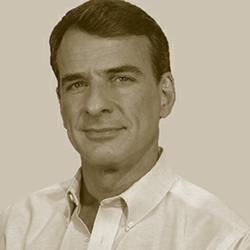 live.biola.edu/ (PRWEB) March 24, 2013
Both debaters had great academic credentials. Creation Apolgetics' summary of some key differences in the debate approaches follows: Rosenberg opened with some ridicule of Craig saying that his arguments have been used before and are not new; thus we should not pay attention to them. One of Rosenberg's key arguments dealt with Uranium atoms emitting alpha particles (with one emitting and one not, with no apparent cause). He used this to counter Craig's assertion that things that begin to exist have a cause. He closed with a statement that belief in God is like belief in the Easter Bunny, tooth fairies and Santa Claus. Craig had no such ridicule of Rosenberg but actually complimented him on some points. Craig used slides to help make points clear, had clear speech with almost no ums and ahs; Rosenberg had no slides, and many ums and ahs. Craig referred to Rosenberg's book featured at the debate, The "Atheist Guide to Reality", and pointed out some illogical problems in it. Rosenberg made little reference to Craig's Book, "Reasonable Faith". In these ways Craig seamed more prepared, on point with clear logical arguments and polished in his speech. Rosenberg also used the phrase "that Craig's arguments were offensive to him" which is an appeal to emotion, which is not proper use of logic. Also Rosenberg used the straw-man analogy using Joseph Smith's vision and Mohamed's ascension to call into question Christ's resurrection.
Jake Sohn of the Purdue campus Exponent offered commentary at this web site which includes some emails from Atheists: http://www.purdueexponent.org/campus/article_cb31e36c-ad50-5afc-9860-5bec5f26f47a.html There is an attached file opinion from Leroy Hill who is trained in apologetics.
There are Reasonable Faith Chapters in many parts of the USA and I head one in Jacksonville, Fl. My Web site is http://creationapologetics.net. I also have a book on apologetics: "Evidences for God and His Creations". The Reasonable Faith web site is given below.