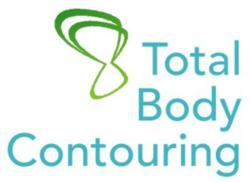 Atlanta, GA (PRWEB) March 21, 2013
Total Body Contouring is offering a workshop to educate physicians about Vampire Facelift™, Dermal Fillers, and Botox. The workshop will feature Dr. Charles Runels who invented the Vampire Facelift™ procedure and will be available on March 23 - 24, from 9:00 a.m. to 3:00 p.m. in Atlanta, Georgia. Cost of the workshop is $2,897 per participant. Registration is currently available by logging on to the Fillers Workshop registration page.
During the workshop, participants will learn the technical and marketing aspects of the artistic and scientific use of Botox, fillers, and the Vampire Facelift™ procedure. Both days of the workshop will also feature hands-on didactic instructions. Participants can also expect information on:

A review of basic injection techniques and how to choose the best filler for the application
How to perform the Vampire Facelift™ and O-Shot™ techniques
How to diagnose areas for improvement in the face
How to use the various fillers to sculpt the face
Marketing, including eight strategies that will help physicians double the number of injections done per day
How to use the iPhone and computer software to best document and market results
Dr. Charles Runels invented the Vampire Facelift™ as a way of rejuvenating the face by using a combination of Hyaluronic Acid fillers (HA) and blood-derived Platelet-Rich Plasma (PRP), which contains growth factors. When concentrated, PRP stimulate the collagen in the skin and revitalizes its texture, laxity, volume and tone. PRP has been featured on "The Doctors Show".
"Total Body Contouring (TBC) partners with its doctors to provide extensive training and support to ensure a successful practice that can deliver safe, effective, and quality care to the patient," says TBC Partner, Kevin Simons. TBC is an authorized distributor of PRP for Regenlab in the U.S.
More information about PRP for Vampire Facelift™ is available at totalbodycontouring.com. Registration for the workshop is still currently open and may be completed by visiting the registration page.
About Total Body Contouring (TBC)
Total Body Contouring was established in 2010 and is the exclusive U.S. provider of FDA approved GPSLipo® and other aesthetic medical devices. TBC has a unique value proposition of partnering with its doctors to provide them with the most extensive training and marketing support in the aesthetics industry. TBC offers certified training for physicians to ensure their success and develops customized marketing initiatives to grow their practice. TBC is also the distributor of EndyMed, Lipotherme, PRP for Vampire Facelift™, Sonoderma, and other aesthetic medical devices.