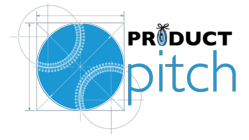 We are beyond excited to work with this amazing team of product strategists and business innovators to see THINX come to the market and help improve women's lives around the world," said THINX
Boston, MA (PRWEB) March 21, 2013
Daily Grommet, the online marketplace and product launch platform for innovative and undiscovered products, today announces THINX as the winner of "From Home Plate to a Home Run," the live product competition it hosted at Fenway Park on Tuesday, March 19th with exclusive media partner Boston.com. Ten finalists competed in a series of creative business challenges to prove their product concept to a panel of business, design, media and VC executives. They used Google Apps to collaborate with this panel throughout the day. As the winner, THINX will now bring their product to market via the expert consultations of a product launch team headed up by Jules Pieri and Joanne Domeniconi, co-founders of Daily Grommet.
The THINX team is comprised of Antonia Dunbar, Miki Agrawal and Radha Agrawal, three women who have created high-performance underwear that is leak/stain-resistant, anti-microbial, moisture-wicking and lasts for several years. Their mission is to help women all over the world avoid the inconvenient and embarrassing accidents that can occur while menstruating, during/after pregnancy and more. There is also a social component to THINX as well, through a partnership with Uganda-based AFRIpads. For every one pair of underwear sold, THINX will fund the production of one AFRIpad kit of 7 washable pads for a woman or girl in a developing country.
"We are beyond excited to work with this amazing team of product strategists and business innovators to see THINX come to the market and help improve women's lives around the world," said THINX.
The day started with ten enthusiastic finalist teams, each with a great story to share, a promising product pitch and prototype which they demonstrated and displayed. By mid-day, the expert panel had selected two finalist teams based on the uniqueness of the product idea and market viability: THINX and Frogglez, a new design for children's goggles by Christian Hahn that aims to make swimming easy and stress-free for kids and their parents.
Eight-year-old Max Ash of MAX'IS Creations won the community vote for his creative basketball mug cup. This special prize was given to that product which received the most votes from Daily Grommet's 35,149 Facebook friends.
But each team is ultimately a winner. Indiegogo, an international crowdfunding platform, will be providing each team with a campaign consultant to help them attract a larger audience, and some additional promotion will be rewarded to two campaigners. The ten competing teams will hit "submit" on their Indiegogo profiles Monday, March 25, after incorporating the valuable feedback they gained at Fenway.
"Each team we met inspired us," said Jules Pieri. "The Daily Grommet team received 145 submissions, and finalists were chosen from around the country; a testament to the creative entrepreneurial community that thrives in our broader communities, and we want to continue discovering and supporting them!"
For more information on the event, the finalists, the panelists and the winning team, visit Daily Grommet's Hub Page. You can find a full list of awards here.
###
About "From Home Plate to Home Run"
The From Home Plate to Home Run competition was inspired by a case study Daily Grommet did with Google Apps, which highlighted the fun and relevant ways technology can help people collaborate and create businesses. Daily Grommet ran with this notion and created an event designed to support and discover new products and their creators via a live competition streamed by media partner Boston.com, who hosted the event on its website and conducted live interviews with reporter Michael Morisy and each of the ten finalists. This event furthers Daily Grommet's mission as the online marketplace and product launch platform for innovative and undiscovered products. It also fuels the fire of product/hardware innovation that is happening in Daily Grommet's local Boston community.
Finally, a top-notch panel and gracious sponsors truly made this event a success for everyone. Panelists included Scott Kirsner, the event host and Technology Reporter at The Boston Globe; Jules Pieri, CEO, Daily Grommet; Julia Kemp, Discovery Director, Daily Grommet; Chris Farinacci, Head of Enterprise Marketing, Google; Jeff Moriarty, General Manager, Boston.com; Adam Grossman, SVP of Marketing & Brand Development, The Boston Red Sox; Katie Rae, Managing Director, TechStars Boston; Ben Einstein, Managing Director, Bolt; Mike Arney, Principle, Continuum Boston; Larry Kahn, Partner & Managing Director, Beechwood Capital; Michael Salguero, CEO, CustomMade; David Krauser, Director, Highland Capital; Joseph Rizk, Venture & Business Design, IDEO; Kate Drane, Director of Market Development, Design and Technology, Indiegogo. Winning Team Prize sponsors included Google Apps for Business, Indiegogo, PRNewswire, MassChallenge, Shipwire, General Assembly, Grasshopper, Workbar, and IdeaPaint.
About Daily Grommet
Daily Grommetis a highly curated online marketplace and launch platform for products of great utility, style or invention that haven't hit the big-time yet. Daily Grommet seeks out these unique products, carefully tests them, and produces a video review of each one telling the story behind its creation. Daily Grommet is rooted in the philosophy of Citizen Commerce whereby regular people form the commerce experience by suggesting products that reflect their values and interests. Citizen Commerce turns the typical top down retailer approach sideways, encourages global product innovation from small producers, and satisfies the consumer's need to know the stories behind and origins of favorite products. The company was also just named one of the hottest sites of 2013 by Internet Retailer.
Follow us on Twitter via @DailyGrommet and friend us on Facebook at http://www.facebook.com/dailygrommet.
About Indiegogo
Indiegogo empowers people around the world to fund what matters to them. As the largest global crowdfunding platform, millions of dollars are distributed every week due to contributions made by the Indiegogo community. At its core, Indiegogo is the equal opportunity platform dedicated to democratizing the way people raise funds for any project – creative, entrepreneurial or cause-related. The company was launched in 2008 and is headquartered in San Francisco, with offices in Los Angeles and New York. For more information, visit http://www.indiegogo.com and follow us on Twitter via @indiegogo and friend us on Facebook at http://www.facebook.com/indiegogo.