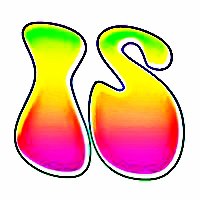 InspiredStream is now live and the call is out to encourage all those seeking an interactive creative experience to jump in and post their work.
Toronto, Canada (PRWEB) March 21, 2013
Finally! InspiredStream, that single new website where creative, artistic and interesting people can not only post their work, but they can also tweak it, expand it, and modify it as they like is live and uploading fascinating and diverse new content. InspiredStream has been months in development, and author Carlo Rinomato, Jr., with web developer Michael Wandzilak of Wandzilak Web Designs have built, tweaked, tested, re-built and re-imagined a web venue that allows artists of all interests and genres to display their work. In the early stages, the creators' concept was to have a single, focused site for new musical artists. The more they contemplated that notion, the more it became apparent that "artist" was a very subjective term. Ordinary every day people will photograph a breath-taking sunset. Parents will video that laughing baby, and performers of all ages will face the camera to sing their songs or record their monologues. Why not have a comprehensive, media-diverse hub where any interesting presentation can be both posted and enhanced?
"My first parameters for this type of website limited content to just musical artists, so that perhaps young performers wouldn't have to wait twenty years to be discovered," said Carlo Rinomato, Jr. "But at some point in outlining what I wanted for site services, I realized that the music was just one face of a total performance, that images and video should also be included. My outline then expanded to the concept of One World, One Wall, Sharing Everything, and the concept of a global creative community."
Uploads to InspiredStream can be creations from smartphones, video cameras, digital still images and sound. Once a user's content is on the InspiredStream site there are tools built in to allow the creator to enhance the quality. There are features like slow motion and real time color correction and there are filters for both audio and video. Customization is key, making it easy to create albums with video comments, create custom channels, custom playlists and create custom groups. The goal of easy customization for channels, playlists and groups is to cut down on search time and allow more time for users to participate and enjoy. All of this activity will originate from a single log in, and every submission will be posted to a Wall that is open to all viewers.
InspiredStream is now live and the call is out to encourage all those seeking an interactive creative experience to jump in and post their work. Any and everyone can now display artistic creative efforts, and the long term goal is to showcase the progress of all artists as they evolve. This venue is a starting point for global conversations about current music trends, still image presentations, and video compositions. InspiredStream would like for obscurity for talented artists to become a condition of choice; let those who are ready to share their work now be seen around the world in real time.
About InspiredStream
InspiredStream is a website devoted to aspiring artists in all genres who have heretofore been limited to mostly local exposure. Exploiting the advanced technology for sound, video, and still images through the internet can exponentially increase the potential for new talent to be experienced by aficionados all over the world.