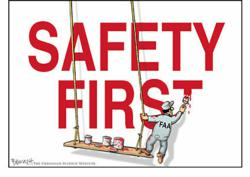 With Online OSHA Training, the employers and the employees take the training into their own hands
Chicago, IL (PRWEB) March 26, 2013
Spectrum Training Services, Inc's TrainingNow program provides online OSHA Training for employees and supervisors. Each course addresses a specific topic on OSHA Standard with engaging and interactive presentations, delivering clear instructions that trainees will remember long after the training is complete.
TrainingNow's e-learning platform is:

Cost-effective. Training via the Internet eliminates
travel time and expense, a critical consideration
in this challenging economic environment.
Interactive. Quizzes, video clips, and real-world
scenarios keep employees and supervisors
engaged throughout each course.
Flexible. TrainingNow's sessions are compatible
with multiple learning styles for enhanced results
across the entire spectrum of any workforce.
Authoritative. TrainingNow courses are
developed by experienced employment
law attorneys and HR practitioners, and EHS
Specialists. They know what the employees and supervisors
need to know.
On-demand. Because TrainingNow courses
are available 24/7, the training can be conducted on a
schedule that meets the organization's staffing
needs.
Engaging. Each course in the TrainingNow
catalog is professionally developed and
adheres to the highest production standards.
For more information on this new release of Spectrum Training Services, Inc.
Call +1-877-366-0611 or email info(at)illinoisoshatraining(dot)com
About Us
Spectrum Training Services, Inc's mission is to provide training that is effective and will lead to a decrease in job site injuries, accidents, and deaths. The Spectrum System is the perfect way to bring your facility into OSHA compliance quickly and inexpensively.
Contact us for more information and questions.
877-366-0611
info(at)illinoisoshatraining(dot)com
http://www.illinoisoshatraining.com