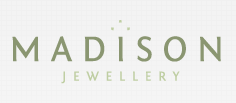 Melbourne, Victoria (PRWEB) March 22, 2013
Madison Jewellery is proud to announce the opening of their new store in the Melbourne Suburb of Glen Waverly. Owners and brothers Alan and Gabriel Bedikian are excited to expand on their already successful online jewellery business, madisonjewellery.com.au.
"We are thrilled to have been able to create a space where we can engage directly with our clients and showcase our stunning range of bracelets, earrings, necklaces, pendants, rings and watches," say the brothers. "We started our business 22 years ago with the inspirational influence of our father and respected fine European jewellery polishing expert John Ohannes.  He installed in us a passion for people and the beautiful things life has to offer. We can't wait to present to you our exquisite jewellery designs at amazing prices."
The Madison Jewellery store also provides a fantastic service which can breathe new life into old precious trinkets. Clients were saying that they owned jewellery with great sentimental value, but that they no longer wore as it either didn't fit, or had gone out of style. Madison were able to take this existing Jewellery, extract the raw materials like gold, silver and precious gems, and create something completely new.  So instead of purchasing a brand new piece, clients were able modernise what they already had. The results have been truly startling.
Diamond setter and designer Alan Bedican says, "If you come in for a free assessment today we'd be happy to explain the possibilities... You'll be amazed. The most archaic looking piece can be turned into something sophisticated and dazzling. This assessment comes with no obligation. It's simply an opportunity to see how easily your old, unused jewellery can be transformed."
Madison Jewellery's online store has been successfully bringing unique and beautiful pieces to happy clients since it's inception.  Client Meredith Mitchell says, "My jewellery is something that is most treasured and is worn daily. I love all of the pieces I have bought from Alan and Gabriel at Madison Jewellery Online over the years. I would never consider going to anyone else and always encourage my friends to do the same. Their personal service and attention to detail is something I value greatly."
Each Madison piece comes in a signature green jewellery box, tied with a light green satin ribbon. It's ready for gift giving, and is something anyone would love to open! For an extra personal touch, we offer the option of including a gift card with a personal message. Best of all, Madison Jewellery provides ALL of the above FREE!
Call Madison Jewellery on 1300 981 878 visit our website http://madisonjewellery.com.au or better yet come and meet Alan and Gabriel at their new store today at 1/40-42 Montclair Avenue Glen Waverley Victoria.