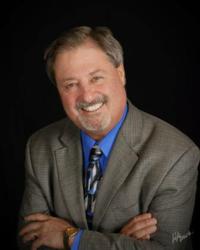 Rick conducts this popular seminar across the US over 50 times a year and attendees consistently report it's the best seminar they've ever attended.
Newton, North Carolina (PRWEB) March 27, 2013
A nationally-recognized expert in the senior housing industry, Hunsicker, will give a presentation at three United Church Homes and Services (UCHS) continuing care retirement communities, addressing - "Are Homes an Asset or Anchor?" on April 9 and 10. Hunsicker will discuss developments in the senior living industry as well as factors that should be considered when seniors are deciding whether to remain in their home or move to a retirement community. He presents objective information helping seniors make the best decisions about their lifestyle, financial well-being, and housing options.
Rick Hunsicker, President of Hunsicker Senior Living Services based in Texas, knows too well the sacrifices made by seniors in dealing with homeownership. In today's economy, owning your home can have hidden financial and lifestyle risks. Often seniors "freeze" and end up anchored to their homes. While homes may be the largest asset for most, they can also be a major point of vulnerability. For example, with foreclosures at an all time high, it is important to know how they can affect neighborhoods and home values.
UCHS currently operates 11 programs: three continuing care retirement communities, six HUD 202 supportive housing communities, one Program of All Inclusive Care for the Elderly (PACE) program, and a childcare center. The corporate office and UCHS Foundation complete the organization. Rick Hunsicker's presentations will be held early April at the three continuing care retirement communities: Abernethy Laurels in Newton, NC, Lake Prince Woods in Suffolk, VA, and Piedmont Crossing in Thomasville, NC. For additional information, contact Joy Cline at 828-465-8014.