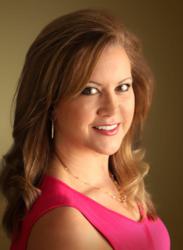 Take accountability for where you fell short and what you could have done differently.
Greenwood Village, CO (PRWEB) March 21, 2013
Passionate sports fans everywhere are filling out March Madness brackets with names of basketball favorites, money is put forward as indication of confidence, and adrenaline levels are rising fast. They are investing in the belief that their favorite teams will succeed and deliver against an expectation of success.
So, what happens when these teams lose? How does someone accept failure and keep composure and reputation in tact in the face of great stress, frustration and disappointment?
Lida Citroen, founder of LIDA360 and international reputation management expert, offers the following tips to learn about personal branding and uncover opportunity in the face of setbacks and failure:
-Truly assess the situation from all angles. Was there something that could have been foreseen if intent had been more clear? Was all data available to make a good decision (were they rooting for a team just because they liked the uniform colors but didn't really know their free throw shooting record)?
-Take accountability for shortfalls and what could have been done differently. This is often the toughest part for most people. When someone can "own" their role in a situation, they can find it easier to see things clearly and eventually move on.
-Who, in a professional network, gives good advice? Who offers incorrect guidance? This will help someone know whom to should turn to next time.
-How much of one's decision making and action was emotion-based and how much was motivated by logic? Did they over think a situation and neglect their gut feeling? Often times, it is our intuition that guides us in the right direction and our head gets in the way of doing what we know in our hearts is right.
About LIDA360
LIDA360 is a brand consultancy firm, based in Colorado. Principal Lida Citroën is an international branding and reputation management expert who designs and enhances the identities of companies, executives and individuals globally. Citroën practices an integrated approach to branding, marketing and communications that enhances the total customer experience and reduces the investment for success.
The author of the book, "Reputation 360: Creating power through personal branding," (Palisades Publishing, 2011), Citroen is an accomplished speaker who engages audiences with her empowering message about managing your personal brand and reputation. Citroen presents programs for corporations, conventions and non-profit organizations around the U.S. She can be reached at 800.314.5060 or http://www.LIDA360.com.