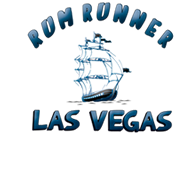 It has become a reunion of players and friends… A truly special event.
Las Vegas, NV (PRWEB) March 22, 2013
One of the most prestigious independent events for any professional player to chalk up, is the 'Andy Mercer Memorial 9-Ball Tournament'. Aptly named, "The Rum Runner", which takes in the southeast corner of Las Vegas at the Rum Runner Lounge on Paradise Ave, this 64 player field is an event which consistently hosts a tapestry of the best pool players in recorded history. Past winner's include, the late Danny Medina ('93 & 2000), Jose Parica ('98), Warren Kiamko, Jim Blakeman ('94, '04 & '05), Ismael 'Morro' Paez ('99, '06 & '07), Joe Alvarez ('94), Ernesto Dominguez ('10) and some of the younger greats of our time like Shane VanBoening ('09, '11 & '12) and Brian Parks ('08).
Since 1991, Andy Mercer's memory has been celebrated by what seems to be an 'inner circle' of top players who visit year after year. "The Rum Runner has been attended by almost half of its field since it began 23 years ago.", says 3 time Rum Runner winner, Jim Blakeman. "It has become a reunion of players and friends… A truly special event."
Free Live Stream!
This year, the venue's owner Geno Hill has given permission to allow the event to be live-streamed by Daniel Busch and Point Of View Pool, which will be made available for the public to view for free on http://www.povpool.com. It will be a 3 day stream, which could possibly run 24 hours a day from POV Pool's Ustream Channel and includes a 'chat' function for viewers to interact with commentators.
Sponsored by Kamui Tips and The Orange County American Pool Player's Association, the live stream will provide coverage of all matches on Table #1 of the Rum Runner's four tournament tables and start everyday at 12pm.
Real-time player statistics and performance analysis will also be provided by Pool-Trax and it's owner, Donn Espinoza.
Andy Mercer, Remembered!
Andy Mercer was a longtime pool player and enthusiast, who emerged in the public eye in the early 70′s after forming the 'South Nevada 9-Ball Tavern's Association, which then came under control by Jim Blakeman and wife Lorraine, shortly after Andy's passing from a heart attack at the age of 59. His longtime friend and Rum Runner owner, Geno Hill, started the Andy Mercer Memorial 9-Ball Tournament in 1991.