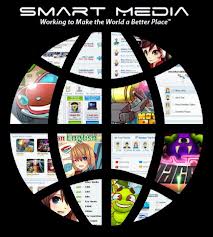 Play is the only way the highest intelligence of humankind can unfold. ~ Joseph Chilton Pearce
Henderson, Nevada (PRWEB) March 20, 2013
Smart Media Technologies has released another great new video game for Home Page Pays v2. Space Treasures is a fantastic new game created by SMT's own in-house programmers. As the name suggests the scene for the game is set in space. The object of the game is to match up sets of 3 or more of the same items to make them disappear and rearrange the ones that are left. The items are Aliens, Planets and Celestial objects. Players are then challenged to remove a certain number of items before they run out of air to complete the level. It is reminiscent of the days of video games from the past where you never really won the games they just got harder and harder and faster and faster until you died.
This particular kind of game is great for people of all ages. It helps develop hand-eye coordination and also helps with Spatial-reasoning skills. According to Zawn Villines of Goodtherapy.org "Spatial-reasoning skills play a critical role in development and education. Children with good spatial-reasoning skills tend to score higher on IQ tests and often excel at geometry. Spatial reasoning can also improve navigational skills and in mental manipulation. Some research indicates that girls are less adept at spatial-reasoning tasks than boys, but spatial-reasoning skills can be learned, and video games are one method that can improve mastery. Video games require players to anticipate movements and, in the case of three-dimensional video games, force players to manipulate objects through a three-dimensional plane. Several recent studies have demonstrated an improvement in spatial-reasoning skills among both children and adults who regularly play video games."
Space Treasures also helps with Critical-thinking skills which also according to Zawn Villines of Goodtherapy.org "Critical-thinking skills enable children to master concepts rather than simply accept rote memorization. This vital skill is key in many pursuits, including science, math, engineering, and the humanities. Video game players are constantly presented with novel problems, many of which they must solve in a split second. This process improves critical-thinking skills and can teach gamers the value of trying several different solutions to a problem."
Home Page Pays has over 100 free games that serve the same purpose and many more, however, Space Treasures is the first of many to be made exclusively by SMT. If those were not enough reasons to play them, SMT has one more. Users of HPP v2 earn "Smart Points" that they can spend in an online rewards store for things like movies and music downloads, electronics and even computers. This means that when they are playing the games they are earning "Smart Points" whether they are winning or losing. But that is not just exclusive to SMT - game users of HPP v2 earn "Smart Points" when they are on any website not just HPP v2. This really changes the entire mindset of video games being a time-waster.
About Smart Media Technologies
Smart Media Technologies is a world-class technology company that has developed proprietary technology called "Home Page Pays" (HPP) which is set to revolutionize the Internet world. HPP works on any computer or browser and no technical experience is required. This platform offers the user dynamic free services and products combined with the very best digital branding and advertising services that are available online.
Users have access to the HPP Social Community, which includes the latest Communication features, Social and Educational Games, Educational Video Libraries, Prizes, Giveaways, a Top Sites window to the Internet that puts the very best of the Internet at the users fingertips and the world's only Reward Points System where users earn points for simply using the Internet that they can redeem in the HPP online rewards store."
CEO David Martin says; "Through creativity and our amazing technical team, we can do almost anything that we can dream. Our goal is to offer the most valuable free member system ever created."
To learn more about Smart Media Technologies visit their website at: http://smartmediacommunications.com
To learn more about the Home Page Pays Dynamic Bar go to: http://smartmediaplay.com