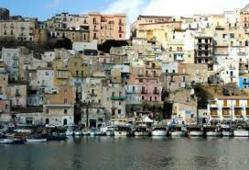 If you haven't traveled, you haven't lived. TS
(PRWEB) March 26, 2013
The Experimental Traveler, Jean Renoux, a 20-year veteran of creating and accompanying exclusive guided tours, to both national and international destinations, for those who know and appreciate the finer things in life, does not believe in punishing his clients just because they are single. As groups are always small, with between just 8-12 people, even a lone single will not feel out-of-place; instead, they will be embraced, because more often than not there are people who have taken previous tours with Jean, including many solo travelers, and will invariably make newcomers welcome. It is the Experimental Travelers' way.
In 2013, The Experimental Traveler has many upcoming tours that will appeal to solo voyagers; from the architectural delights of Charleston, SC, Savannah, GA, France, and also Germany, to more sumptuous trips encompassing the art and culture of the islands of Malta & Sicily in May, and Italy's Amalfi Coast, the Isle of Capri, Naples, & Pompeii in September. For oenophiles, a tour of the wine region of Croatia might be appealing, and for which trip 3 seats were just added, or for those who prefer to be pampered, a tour of the luxury spas of Austria and Switzerland would be the perfect escape. In addition, Jean Renoux will custom-design the trip of a lifetime to anywhere in the world, for as few or as many people who wish to travel, so no one should feel limited by being single, because the planet awaits.
For further information, please visit the website http://www.theexperimentaltraveler.com/ or contact Jean Renoux at 941-308-0074.