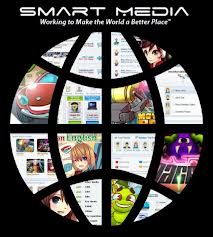 It is in playing, and only in playing, that the individual child or adult is able to be creative and to use the whole personality, and it is only in being creative that the individual discovers the self. ~ D.W. Winnicott (British pediatrician)
Henderson, Nevada (PRWEB) March 21, 2013
Smart Media Technologies' new Ultra Spaceball game might be best described as a more high tech modern day cross between 2 popular classics: Pong and Space Invaders. The player uses a single paddle to bounce a ball against bricks, aliens and spaceships to destroy them while at the same time catching bonuses, points and levels with the paddle and trying to avoid bombs being dropped on them. If it sounds fun and intense it really is. This game was created for version 2 of SMT's Dynamic Bar Home Page Pays, a plugin that works on any browser that provides free games, movies, software, University and even computer classes.
This type of game is designed for gamers of all ages and has many benefits according to news sources like these:
http://abcnews.go.com/blogs/technology/2011/12/the-benefits-of-video-games/
http://theweek.com/article/index/241121/7-health-benefits-of-playing-video-games
http://www.goodtherapy.org/blog/surprising-benefits-video-games-0127137
They are shown to help with chronic illnesses like autism, depression and Parkinson's disease; reduce chronic pain; help older people live happier lives and keep their minds sharp. And they are even shown to help improve vision.
For children and adults alike they can also help with:
Spatial-Reasoning skills, Collaboration and Social skills, Critical-thinking skills, improve multi-tasking, Rehabilitation and Specific skills.
"A 13-year-old boy with Erb's palsy noticed marked improvement in control over his arms after playing video games."
Dr. Ezriel Kornel explains on WebMD.com "Anytime the brain is in learning mode," Kornel says, "there are new synapses forming between the neurons. So you're creating thousands of connections that can then be applied to other tasks as well."
Home Page pays has over 100 free games that serve the same purpose and many more, however, Ultra Spaceball is one of the first of many to be made exclusively by SMT. If those were not enough reasons to play them, SMT has one more. Users of HPP v2 earn "Smart Points" that they can spend in an online rewards store for things like movies and music downloads, electronics and even computers. This means that when they are playing the games they are earning "Smart Points" whether they are winning or losing. But that is not just exclusive to SMT - game users of HPPv2 earn "Smart Points" when they are on any website not just HPP v2. This really changes the entire mindset of videos being a time-waster.
About Smart Media Technologies
Smart Media Technologies is a world-class technology company that has developed proprietary technology called "Home Page Pays" (HPP) which is set to revolutionize the Internet world. HPP works on any computer or browser and no technical experience is required. This platform offers the user dynamic free services and products combined with the very best digital branding and advertising services that are available online.
"Users have access to the HPP Social Community which includes the latest Communication features, Social and Educational Games, Educational Video Libraries, Prizes, Giveaways, a Top Sites window to the Internet that puts the very best of the Internet at the users fingertips and the world's only Reward Points System where users earn points for simply using the Internet that they can redeem in the HPP online rewards store."
CEO David Martin says; "Through creativity and our amazing technical team, we can do almost anything that we can dream. Our goal is to offer the most valuable free member system ever created."
To learn more about Smart Media Technologies visit their website at: http://smartmediacommunications.com
To learn more about the Home Page Pays Dynamic Bar go to: http://smartmediaplay.com