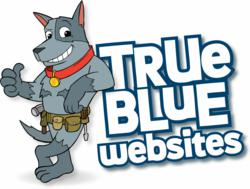 Frankston, Victoria (PRWEB) March 22, 2013
Recently True Blue Websites held an official opening ceremony for their new offices at 138 Young Street Frankston which was officiated by the Hon Bruce Bilson MP, Federal Minister for Dunkley and Shadow Minister for Small Business, Competition Policy and Consumer Affairs.
Minister Bilson took part in a red ribbon cutting ceremony, which was then followed by an opening party where he was introduced to the clients, friends and family of owners Beau Rixon and Adam Lancaster.
"It's great to see these entrepreneurial young blokes doing so well, and I'm really proud to support this fantastic new business venture in Frankston. I first met Beau when I was tasked to be his mentor at a year 10 camp. We've bumped into each other many times over the years, and now it's wonderful to see he and Adam bringing such an innovative business investment to Frankston," said Minister Bilson.
The Minister said that True Blue Websites was a great addition to Young Street, and that their branding had enhanced the appearance of the area. "Adam and Beau obviously have the support of many local businesses who I see represented here today, and the they've done wonders with the shop front."
At the opening party, guests enjoyed a few putts on the in-house Tuff Turf green, took pictures of themselves in a Fun House Photo Booth and feasted on a spit-roast lamb from a local butcher. Owners Beau and Adam thanked many of their colleagues, family and friends for their support. "We're so grateful for the assistance that has been given to us, especially the amazing donations made by some of our wonderful clients which had helped make this party even more special," Adam said. "I can't believe we've had all of these clients give us stuff! We knew we were adding value but this is proof that we're appreciated."
Beau and Adam enjoyed the fact that they were able to help out fitting out the shop. They engaged tradespeople who were also their clients, so it was a great opportunity to get their hands dirty and show that they knew a few things about painting and carpentry. "I managed to hammer in a few nails, and help put up some walls, so I'm not just about web design," said Beau.
"We've gotten to know all of the other shop owners in this strip and it's a real community. We're already getting a lot of business from off the street, so the exposure has been fantastic for us," said Adam. "It proves there is great business opportunity in Frankston if you present yourself well and have great customer service."
You can visit their webiste at http://truebluewebsites.com.au