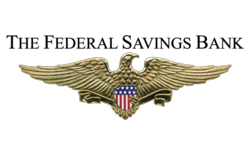 Chicago, IL (PRWEB) March 21, 2013
The Federal Savings Bank believes more Americans may be going after real estate owned homes due to their affordability.
Mortgage rates are near record lows and single-family home affordability is near all-time highs due to the declining unemployment rate. Considering the excitement being spurred in the housing market, inventory is expected to be less available, leaving many Americans to look for the real estate owned properties, which are homes that have gone through the foreclosure process and are owned by a bank or other financial institution.
The following are several steps potential homeowners should take before purchasing an REO home. The first step is to find a reputable agent that you can trust. Hiring someone who is experienced in the real estate market can be beneficial, as they are much more experienced than the potential owner. Experienced real estate agents are also professionals in negotiating housing prices, which could result in the the potential owner either securing or losing a home to another bidder. Only licensed real estate agents who are active in the neighborhoods that you're considering should be used.
Do your homework on the property and agent
Another important tip is to do your homework on the home and the real estate agent to make sure everything is being handled properly. Considering most REO homes are sold as is, the person looking to a put a down payment on the property should think about getting an inspection done to make sure there isn't any major damage that could be costly in the long run. Having an inspection done is even more critical when purchasing a home that is owned by a real estate company.
Americans should also make sure they secure financing. Since first-time homebuyers are inexperienced with the process, doing extensive research or hiring an agent will be key in ensuring the best deal is made.
A panel of experts recently forecast home value growth would exceed pre-bubble rates over the next five years, increasing an average of 4.6 percent and jumping cumulatively by 22 percent. Considering home values could increase, potential owners should make sure they are looking early in the spring with a pre-approved mortgage to support their bidding. For more information visit: TheFederalSavingsBank.com