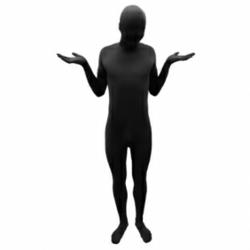 We has just announced its Lycra Zentai suits collection to its product line.
(PRWEB) March 21, 2013
SpandexZentaiSuits, a popular China-based online store for Zentai suits, Cosplay costumes, and superhero costumes, has just announced its Lycra Zentai suits collection to its product line. According to Rui Lee, CEO of this store, they're going to launch new designs weekly to enrich their product line.
The recently released 20 Lycra Zentai suits come in a variety of colors (red, black, yellow, and more) and styles. The creative design team from SpandexZentaiSuits has embedded the most fashionable trends in this collection. Clients can find many black Zentai suits, green Zentai suits, shiny metallic Zentai suits, and etc.
Zentai is a term especially used for skin-tight garments that cover the whole body. More and more people choose Zentai suits as their best party costume idea in various occasions, such as Halloween parties, football stadiums, bus stations, and more,
"We are really excited to release the new collection. We use the top quality spandex fabric to tailor our Zentai suits, and we also provide more fabrics to choose for different purposes such as cotton Lycra for sensitive skin," says, Rui Lee. "Moreover, we are now offering a discount, up to 49% off, to all our customers. Buying Zentai suits from SpandexZentaiSuits must be your wise decision."
He adds, "Some customers may ask what size they should wear. Our suggestion is to measure your height, bust, waist and hips before purchasing, then check the size chart on our website."
About SpandexZentaiSuits.com
With over eight years experience in the industry, SpandexZentaiSuits.com is a global leader in the field of Zentai suits. The company is now offering extensive and fashionable collections of Zentai suits and other costumes at affordable prices. They promise to provide the customers worldwide top-quality products with fast delivery.
More details can be found at http://www.spandexzentaisuits.com/