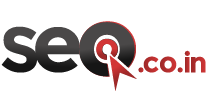 New York, NY (PRWEB) March 22, 2013
By utilizing the best of what is available over the web based platform, SEO.co.in is all set to launch a series of advanced SEO services catering mainly to the small and mid sized enterprises. In a not so hyped ceremony in the eastern metropolis of Kolkata, India, the company management of SEO India made this decision public. For a long time now, this company was preparing for this launch event and after conducting a series of user trials and quality checks, it finally made up its mind to launch the special site optimization services. No doubt, it is about to change the way many other internet marketing companies operate in the region. It plans to blend the best of web promotion techniques with the conventional website optimization procedures to create that positive effect.
On March 25th, it plans to launch its specialized SEO services in a full fledged manner from its operational hub and delivery center in India. The main aim is to provide effective digital marketing marketing solutions to help clients achieve a better return on investment (ROI) at a bare minimum marketing cost. In this way, it intends to increase its existing client base not only in India but in the global market too. With this launch SEO India is all set to enter into the elite club of organizations that provides dedicated and guaranteed search engine optimization services to its business partners. The company management revealed, that it is going to integrate SEO, SMO, online reputation management and PPC services while working on any site optimization project. This would ultimately bear fruits in the long run as bulk of business advertisement happens over the web. So keeping this phenomenon in mind, SEO.co.in is introducing the first of its kind search engine optimization services by combining the best of web skills that it has in its possession.
When asked about, whether it has been able to rope in new customers this financial year, the company management said that it has already bagged 6 new SEO projects and many more are in the negotiation stage. This is all because of the advanced services launch which it plans to go ahead with, in the coming week. This could well be a game changer for SEO India as a majority of internet marketing firms worldwide are going through a rough phase due to the tough state of economy. So just wait till the end of this week when SEO.co.in is about to bring the latest in the world of web marketing.
About the Company
SEO.co.in is an 8 year old search engine optimization company that provides the finest internet marketing solutions to business enterprises worldwide. Over the years it has matured into India's leading web enabled services provider through its tailor made solutions. It has some of the finest and experienced web analysts that possess vast skills in the area of online advertising. It is ranked among India's leading internet marketing organization.