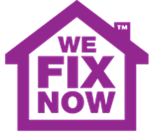 the amount of skilled tradespeople in the UK dropped 7% in the past year
(PRWEB UK) 22 March 2013
According to HVP, Charlie Mullins believes the dip in skilled tradespeople is not down to the recession but can be blamed on underlying issues within the nation's education system. Mullins' comments were in relation to figures released by insurance firm, Simply Business, which showed that the amount of skilled tradespeople in the UK dropped 7% in the past year. It revealed that plumbing was the worst hit trade, with a decline of 25% over 4 years.
Mullins claims that years of insufficient training opportunities for the skilled traditional trades is to blame, stating that "vocational training has become seen as sub-standard and secondary to academic-led learning in the past 20 years."
Providing plumbers in Leytonstone, We Fix Now also operates throughout London and its surrounding counties. The company offers a number of fully trained and highly efficient plumbers and engineers. Naturally the news was of concern to the team and a representative shares their thoughts on the matter.
"It is true that the education system doesn't appear to cater enough towards those with an interest in pursuing skilled traditional trades such as plumbing. As well as more training opportunities, more awareness of the opportunities which already exist is needed.
"The economic downturn will also have played a part in the amount of people employed by the plumbing profession, with businesses forced to make cutbacks. Those looking for responsible and efficient plumbers can contact We Fix Now."
The news comes following National Apprenticeship Week.
We Fix Now is a London-based company providing emergency electricians and plumbing in London and counties. Renowned for their fast and effective service, the firm also specialise in unblocking drains, fixing central heating and boilers and sorting problems with gas. With a strong focus on customer service, We Fix Now prides itself on providing fully qualified and experienced engineers day and night, every day of the year.