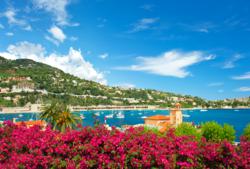 Nice, France (PRWEB) March 26, 2013
When planning a holiday trip, everybody tries to save on money as much as possible. But it is inadmissible to accept poor accommodation services on grounds of financial restrictions – and holidays in Nice make no exception. Many people know that, if they want to put together an unforgettable holiday, accommodation is one of the most important aspects to take into consideration.
"It is not that difficult to find affordable accommodation prices, even for five stars hotels", says Otel.com CEO." We always have premium prices on various hotels from all across the globe. We announce the hotels on discount and thus offer our visitors the chance to a better accommodation and decent prices".
Otel.com offers monthly discounts on hotel accommodation and visitors can choose from a wide variety of destinations.
One of the cities where hotels are on discount this month on Otel.com is Nice. Those who visit the website can stumble upon very attractive offers for Nice hotels – enough as to convince them to spend their holidays in Nice.
For those looking for the best hotels in Nice, Otel.com offers two 3 stars hotels with impeccable services. The first one is the National Hotel, and it can be said it is situated right in the city's heart: it is close to the seaside and beaches, casinos, green avenues, famous stores, the old town and pedestrian streets. On the other side, there is the Ibis Nice Centre Notre Dame Hotel – a place where tradition is at home.
"In a world driven by standardised practices, I believe people often find themselves in need of a pinch of tradition", says Otel.com CEO. "This is why I think that it was a wise choice to include Ibis among our list of discounts for hotels in Nice".
Other cheap hotels in Nice are also available on Otel.com, and their list of hotels on discounts does not stop here. This month visitors can take advantage of a wide variety of hotels that have reduced accommodation prices.
About Otel.com
Otel.com was established in February 2004 and since then it has been one of the leading providers of discounted hotel bookings on the internet. The website is running under the close supervision of Met Global, a group of companies which activate in the field of tourism, with offices all across the globe.
Through Otel.com, Met Global is planning to achieve the ultimate online tourism booking experience where visitors from every country can enjoy a user friendly interface and a wide variety of hotels and destinations. Their main aim is to help people plan their perfect vacations by making use of the best deals out there.
To find out more about Otel.com or about Met Global, those interested can access their website at http://www.otel.com/.