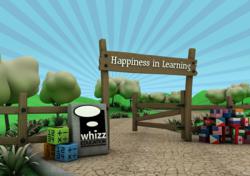 "Poetry...embodies the creative energy of culture"
London, England (PRWEB) March 21, 2013
"Poetry ... embodies the creative energy of culture, for it can be continuously renewed".
Irina Bokova, UNESCO Director General
Whizz Education pays tribute, with a poem inspired by this sentiment, to World Poetry Day 21st March 2013
ICT and Poetry
by Madeleine White, Whizz Education
We work to help teachers work, to help countries work
We have ideas, we shape ideas, we share ideas
We are parents, students, passionate people
Who know
That what we do isn't the final throw
Of the dice…
But it is part of the way
That can help children, parents and teachers
Prepare for tomorrow
Today.
Whizz Education is a provider of online educational services, Maths-Whizz, delivered mainly online and headquartered in London. Whizz Education's mission is to raise standards in Maths for 5-13 year olds. We support communities and governments across the world to raise achievement levels through whole class tools, adaptive tutoring and implementation of best practice, including teacher training.
This video gives an insight of how Whizz creates happiness in learning.