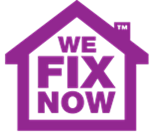 Yorkshire Water, Northumbrian Water, Northern Gas and Northern Powergrid claim the changes are being made to address expected changes in population and climate
(PRWEB UK) 25 March 2013
It has been reported by the BBC that Yorkshire Water, Northumbrian Water, Northern Gas and Northern Powergrid claim the changes are being made to address expected changes in population and climate. The improvements will include the introduction of new storm tanks, gas pipes and "smarter" electricity grids. Other changes proposed include adapted water and sewage networks and the replacement of old metal gas pipes with equivalent plastic models.
With the population of Yorkshire and the North East expected to reach one million in 2035 and more extreme weather conditions such as droughts and floods predicted for the future, the improvements will be more than welcomed.
Providing plumbers in Stoke Newington, We Fix Now also operates throughout London and the surrounding counties. A representative shares their thoughts on the investment.
"It's really good to see these companies being proactive about the future. Most plumbing and gas disasters can be prevented by improvements like this, although it would be good to see investments like this across the whole country.
"We've seen the damage that unpredictable weather over the past year has caused. In particular blocked drains and flooding have been a problem for many. Here at We Fix Now we specialising in clearing blocked drains, both indoors and out as well as dealing with sewage and floods."
The water and power investments are expected to take place over the coming five years.
We Fix Now is a London-based company providing emergency electricians and plumbing in London and counties. Renowned for their fast and effective service, the firm also specialise in unblocking drains, fixing central heating and boilers and sorting problems with gas. With a strong focus on customer service, We Fix Now prides itself on providing fully qualified and experienced engineers day and night, every day of the year.