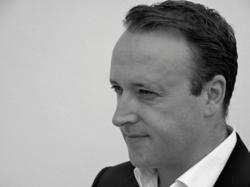 The Capital is simply one of, if not the most sought after real estate market in the world
London, England (PRWEB UK) 21 March 2013
Mark Holyoake, founder of the Belgravia based developer Oakvest, suggests that new research and rising house prices indicate a positive outlook for the London market.
New data released by the Land Registry indicates that property prices in the Capital have risen by 7.1 per cent since last year, compared to 1 per cent growth in the rest of England and Wales.
Last year, saw a boom in London house prices owing in part to the Diamond Jubilee and London 2012 Olympic games. It was thought that rising house prices would slow in 2013.
According to other figures, released by Christies International Real Estate, London has risen to become the number one location for international luxury property markets as top-tier properties achieved record prices last year due to international buyers.
Mark Holyoake said: "The outlook for London remains positive even in spite of the recent Moody's UK downgrade and concerns over a proposed Mansion Tax in the next budget.
"The Capital is simply one of, if not the most sought after real estate market in the world and prime locations such as Belgravia, where our latest development Grosvenor Gardens House is based, will always attract buyers be they from the UK or overseas."
Other research, carried out by the Centre for Economics and Business Research, suggests the average price for a house in London will rise to £500,000 by 2020. Mark Holyoake's company, Oakvest are located in Belgravia and deal in premium, hi-spec properties. A one bedroom flat in the area can cost £750,000 as opposed to a similar property for £360,000 in nearby Fulham.
A four bed house in SW1 can cost as much as £4m more than the same property, if it was located in Clapham, yet over 700 properties were sold in SW1 during 2012.
Commenting on the difference in price and location, Holyoake added: "For our buyers, having serious money means having a serious address. Postcodes equal prestige and having the right letters and digits on your address is often a consideration when choosing an investment property.
"They have a direct impact on the value of the home and indeed, as many international buyers have found, the prospective rental yields."
The latest Oakvest development is due to begin in Spring 2014 as 70,000 sq ft of office space, located in 18th century grade II listed, Grosvenor Gardens House, SW1, will be renovated into over 40 luxury apartments.
Residents of the new development will have access to a wellness centre and spa, concierge service, business meeting facilities, a cinema and underground parking.
The development also includes retail and restaurant facilities and a £1m restoration of the public gardens in front of the building and Eaton Lane behind it.
For more information on Oakvest's Grosvenor Gardens House renovation, call today on 0207 811 3855 or visit http://www.oakvest.co.uk