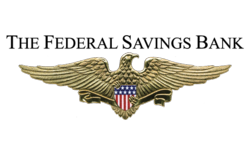 Home values have increased for the 16th consecutive month in February
Chicago, IL (PRWEB) March 22, 2013
Home values are increasing across the nation, and many homeowners are taking advantage of the situation by selling their homes for prices higher than they've been able to in the past several years. The Federal Savings Bank encourages first-time homebuyers to get pre-approved for a mortgage now to be fully prepared to bid on listings before prices move higher!
According to Zillow's Home Value Index, there were 30 major metropolitan areas that reported home gains during February. The index revealed that home values have increased for the 16th consecutive month in February, jumping to $158,100. The 30 metropolitan areas that reported value increases also had monthly and annual appreciation.
On a nationwide basis, home value increased just 0.1 percent during February from the month prior, a hike of 5.8 percent year-over-year, which is the second-largest annual gain since August 2006.
The housing markets that experienced the largest jumps in prices were Phoenix; San Francisco; Las Vegas; San Jose; and Sacramento, California, rounding out the top five from highest to lowest, respectively. Phoenix had a 22.9 percent increase in home values on a year-over-year basis, while San Francisco was not far behind, with an 18.6 percent increase.
"The housing market is continuing to recovery based on low inventory, low rates, and lower unemployment" says Nick, a banker at The Federal Savings Bank. "The market expects momentum to continue with property values posting a positive gain by the end of the year. With banks expecting a rise in values, credit standards can be eased causing more lending available for buyers." In addition an economist at Zillow said "Rising home values will free many more homeowners from negative equity, allowing some of them to list their homes for sale which, in turn, will ease supply constraints."
With both supply and demand issues being taken care of the housing market is bound to become more active. The Federal Savings Bank encourages first-time homebuyers to get their finances in order and find out how much of a mortgage they can afford. In addition, employment is a large factor when applying for a home loan. Banks want to see a steady run of income over several months. For more information on applying for a home loan during these times of rising home prices, visit: TheFederalSavings Bank.com