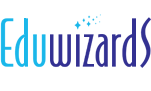 Dumont, NJ (PRWEB) March 26, 2013
Eduwizards.com, which founded the choose-your-own-tutor model in 2007, has been providing online one-on-one tutoring to students and institutions for six years. Eduwizards is now offering an extraordinary Internet model: a reasonably priced monthly tutoring program that guarantees improvement in grades – or your full money back.
How can any company give such a guarantee? Eduwizards uses two experts per student system (in addition to the tutor Eduwizards has another education expert to monitor the individual student's progress). If a student is not progressing sufficiently, Eduwizards will give up to six (6) hours of free extra customized tutoring and customized assessment per month.
Unlike most other tutoring sites, at Eduwizards tutors are openly ranked and reviewed by students, with reviews available for all to see. With 50,000 registered students (and growing at an ever-faster rate) Eduwizards has student reviews that are overwhelmingly positive because excellent tutors with best reviews remain and prosper at Eduwizards, while tutors with mediocre or bad reviews leave.
Eduwizards Online Tutoring includes voice chat (along with whiteboard and text-chat). Eduwizards finds voice essential for the same simple reason that voice is important in face-to-face tutoring in the brick-and-mortar world. Online tutoring without the voice option is a hindrance to both student and tutor.
S. Chainani, Director of Eduwizards, Inc. says, " Eduwizards tutors have to constantly prove their excellence by getting top reviews from students, and having tutors who are the best in their field gives us the confidence to offer such a bold Full-Money-Back Guarantee if Grade Does Not Improve. Tutoring with voice is an added advantage and we find it shocking that most other major established online tutoring companies refuse to include voice; we believe that these companies will either copy Eduwizards by adopting voice tutoring or will end up being a flash in the pan."
Eduwizards also gives students the option to view their favorite tutor's working hours and always work with the same tutor. The simple reasoning is that in the brick-and-mortar world, this is the model that works: have the same tutor who fully knows the student's level, strength, and weaknesses. Eduwizards believes the Internet should not be a cause to weaken what works by having the same student face rotating tutors. To help a student find the tutor that suits him/her best, Eduwizards offers free trial sessions with different tutors.
Eduwizards is also fast making headway into Test Prep such as SAT, ACT, GMAT, GRE and others. Many Test-Prep companies say their tutors scored in the top 95-percentile, but if you read the fine print this is generally not the score on the actual and official test but on an internal test given by the company. Eduwizards believes that there could be a conflict of interest in such "internal" testing – the student's interests in being taught by an actual Top-scorer versus the company's interests in having a bigger "qualified" teacher base. Eduwizards welcomes "genuine" 95-percentile and higher scorers to join their Test Prep by Top scorers group and defines "genuine" to only include tutors who have taken the actual and official test and have proof of score.
Eduwizards leads in leveraging Internet technology to enhance and add to student tutoring experience. At Eduwizards.com, students can find affordable tutors available 24x7 for instant/immediate help for popular subjects. Such On Demand tutoring would not have been possible before the Internet.
About Eduwizards:
Eduwizards.com features the world's best tutors and education experts, openly ranked and reviewed by students. All our tutors have a Bachelor's degree or higher qualification. For students, we offer Online Tutoring and Assignment/Homework Help. Our online tutoring which combines voice communication, whiteboard, and text chat creates a real time one-to-one online environment. Eduwizards is an officially approved SES / NCLB services provider for many states. Besides SES, we offer bulk tutoring, assessment and content services to college and school clients. We are a Delaware corporation with our office in New Jersey. We are expanding internationally and are on course to be a leading multi-national online-education company with operations across various countries.
Contact: press(at)eduwizards(dot)com, Phone: 201-706-7872 x 19