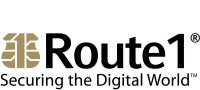 Toronto, Canada (PRWEB) March 21, 2013
Route1 Inc. (TSXV: ROI), a digital security and identity management company whose customers include the U.S. Department of Defense, the Department of Homeland Security, the Department of Energy and the Government of Canada, today released MobiLINK 1.0. MobiLINK is an authentication and secure access technology that enables users to securely access internal web-enabled applications and web resources from anywhere in the world.
MobiLINK empowers the enterprise with the ability to securely provide internal applications to the mobile workforce. MobiLINK is NOT a VPN-based technology and does not create additional nodes on the enterprise network or open your application to the outside world.
MobiLINK Features

Compatible with iOS based operating systems
Real-time out of band tool to manage certificate based entitlements
Centralized Policy Management for application entitlements and authorized MobiLINK versions
Offers users exactly the same access remotely that they have at their office
Multiple, distributed internal applications can be accessed from MobiLINK
Enterprise registration and deployment tools
Connection history details for auditing and reporting purposes
Easy to use application with no configuration required
MobiLINK minimizes the complexities of network configuration, proxy settings, or firewalls, and eliminates the need to create special internal profiles to connect the user to their enterprise to access an application. The MobiLINK technology seamlessly handles the complications of deploying and managing user and device certificates. Establishing a secure connection requires only MobiLINK, and once the secure session is finished, MobiLINK ensures that zero foot print is left behind on the Remote asset.
MobiLINK Security

Individual specific certificate-based technology, with secure delivery of certificate to the device
Multi-factor authentication
Mutually authenticated TLS 1.1 connection
256-bit AES encryption
RSA SHA-1 and SHA-2 signing algorithms
Internal URLs are not exposed to the internet and are not visible to the user
The MobiLINK browser is sandboxed, creating a secure workspace not exposed to the user's other internet browsing activities
The user's credentials and certificate are not available to other applications, the operating system or other devices
PKI based solution
Route1 has no ability to see into the user's secure connection
About Route1, Inc.
Route1 delivers industry-leading security and identity management technologies to corporations and government agencies who require universal, secure access to digital resources and sensitive data. These customers depend on The Power of MobiNET - Route1's universal identity management and service delivery platform. MobiNET provides identity assurance and individualized access to applications, data and networks. Headquartered in Toronto, Canada, Route1 is listed on the TSX Venture Exchange.
For more information, visit our website at: http://www.route1.com.
For More Information Contact:
Tony Busseri, CEO
+1 416 814-2635
tony.busseri(at)route1(dot)com
This news release, required by applicable Canadian laws, does not constitute an offer to sell or a solicitation of an offer to buy any of the securities in the United States. The securities have not been and will not be registered under the United States Securities Act of 1933, as amended (the "U.S. Securities Act") or any state securities laws and may not be offered or sold within the United States or to U.S. Persons unless registered under the U.S. Securities Act and applicable state securities laws or an exemption from such registration is available.
Neither the TSX Venture Exchange nor its Regulation Services Provider (as that term is defined in the policies of the TSX Venture Exchange) accepts responsibility for the adequacy or accuracy of this release.
© Route1 Inc., 2013. All rights reserved. Route1, the Route1 and shield design Logo, SECURING THE DIGITAL WORLD, Mobi, MobiSecure, MobiLINK, Route1 MobiKEY, Route1 MobiVDI, MobiKEY, MobiKEY IBAD, DEFIMNET, MobiNET, Route1 MobiNET, TruOFFICE, TruFLASH, TruOFFICE VDI, MobiKEY Fusion, MobiNET Aggregation Gateway, MobiNET Switching Array, MobiNET Secure Gateway, EnterpriseLIVE, EnterpriseLIVE Virtualization Orchestrator, MobiNET Agent, MobiKEY Classic and MobiKEY Classic 2, are either registered trademarks or trademarks of Route1 Inc. in the United States and or Canada. All other trademarks and trade names are the property of their respective owners. The DEFIMNET and MobiNET platforms, the MobiKEY, MobiKEY Classic, MobiKEY Classic 2, and MobiKEY Fusion devices, and MobiLINK are protected by U.S. Patents 7,814,216 and 7,739,726, and other patents pending.