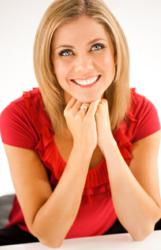 It is a great idea for a book and I salute it. It is a priviledge to be along side other internationally acclaimed experts
Sydney, Australia (PRWEB) March 23, 2013
Fiona Lewis, an internet marketing entrepreneur, the founder and CEO of Super Savvy Business Australia, has teamed up with business experts from all over the world to produce a new guidebook aimed at lifting the lid on online marketing.
Fiona Lewis, particularly attracted by the field of online marketing, has extensive experience in providing business owners and online entrepreneurs with the necessary tools and resources to achieve online success and to become the leaders within their niche.
Ms Lewis is a best-selling author, speaker and online business coach, one of 18 business managers that have collaborated on the book, It's That Easy: Online Marketing 3.0 which is bound to be released this month.
It's That Easy: Online Marketing 3.0, a practical resource for business owners looking for applicable tips on how to engage with their market online is a project initiated by Ludwina Dautovic. The book is published by UK-based Mithra Publishing.
About Ms Lewis' contribution to It's That Easy: Online Marketing 3.0
In this book Ms Lewis offers compelling advice on how business owners can dominate their industry as market leaders. Referring to Ms Lewis' contribution, Mithra Publishing CEO Kizzi Nkwocha said: "Fiona's insight and wealth of experience has proven invaluable to this project".
The chapter entitled, "Dominate Your Niche as a Market Leader" is the work of the Super Savvy Business CEO. In this chapter she shares her technique on:

How business owners can stand out in their niche
Her three steps to achieve success, from preparation to six effective ways to put a plan into action
Seven tools (both free and paid) that make the processes easy to implement by business owners who struggle with time management
What tasks should never be outsourced by market leaders.
About It's That Easy: Online Marketing 3.0
It's That Easy: Online Marketing 3.0 is a business book created through a global collaboration of 18 authors. The book came to life as a project belonging to Melbourne-based Ludwina Dautovic, an award winning broadcaster widely regarded as one of Australia's most influential business women.
Besides Ms Lewis' chapter on market leadership, other topics covered by It's That Easy: Online Marketing 3.0 include: how to connect with a market via storytelling, social media engagement and how to create personalised media channels.
It's That Easy: Online Marketing 3.0 is also supported by a private Facebook group which allows contributors to interact with readers and help answer their queries regarding marketing their businesses online.
It's That Easy: Online Marketing 3.0, available on Amazon, iBooks, http://www.ItsThatEasy.com.au and the Mithra Publishing website. It is the first in a series of books by Ludwina Dautovic and Mithra Publishing aimed at giving entrepreneurs and business owners from all over the world the basis of an efficient businesses management system.
To find out more about Fiona Lewis and her latest collaboration for "It's That Easy!", those interested can visit the Super Savvy Business website or can place an order for a paperback copy on Super Savvy Business dedicated webpage.