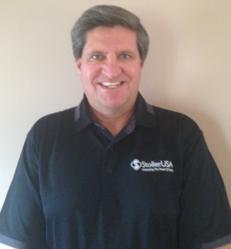 The addition of Steve to the sales team allows us to reach interested growers in an area that continues to see increasing demand.
Houston, TX (PRWEB) March 22, 2013
StollerUSA, the leader in plant performance technology, recently announced the addition of Steve Spitler to the expanding sales force team. Spitler will focus on South Dakota as growers there continue to pursue plant performance products like StollerUSA's Bio-Forge to increase their return on investment and minimize stress on plants.
Spitler brings more than 25 years of experience in agriculture ranging from pesticide application to crop planting and fertilizer. His knowledge of plant health helps growers better understand the need in reducing stress to maximize yields. Located in the heart of South Dakota Spitler is centrally located to reach producers easily, and it allows him to consult with dealers in his territory in a timely manner.
"I look forward to meeting new growers and providing the unique solutions that Stoller's plant performance products offer," shares Spitler. "The success I see with their Bio-Forge product made this move to StollerUSA a no-brainer and I am anxious to share that knowledge with dealers across South Dakota."
Prior to joining StollerUSA Spitler held positions as an agronomist and worked for the South Dakota Department of Agriculture. His expertise in plant and soil science combined with his B.S. from the University of Nebraska-Lincoln makes his addition to the sales team vital to reach growing interest for Bio-Forge in the plain states.
"The addition of Steve to the sales team allows us to reach interested growers in an area that continues to see increasing demand and success with StollerUSA products," explains Dr. Wayne Smith, general manager of StollerUSA. "As producers continue learn the importance of maintaining normal plant function and the ability to withstand stress the need for Bio-Forge grows as well."
Bio-Forge is a yield-enhancing stress reducer for all crops. It reduces the negative effects of plant stress caused by drought, excessive moisture, frost, herbicide damage and other crop stressors. Bio-Forge is proven to enhance a plant's natural ability to withstand stress and maintain normal function. Bio-Forge can be applied as a seed treatment, in-furrow or as a foliar spray application.
About StollerUSA
Headquartered in Houston, Texas for over 47 years, StollerUSA is dedicated to helping producers enhance yields by maximizing genetic expression. Only Stoller products contain Stoller's proprietary technology that is proven to ensure optimum plant growth by maintaining appropriate hormone balance and activity. In combination with proper nutrition and good farming practices, the result is enhanced marketable yield, significant return-on-investment and improved stress tolerance. Validated by universities nationwide, Stoller's unique formulations outperform traditional products and result in healthier, more productive crops that are better able to achieve their full genetic potential.