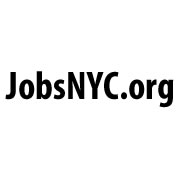 Only about 3% of jobs are filled by current job search engines
New York, NY (PRWEB) March 22, 2013
Recently unemployed? Welcome to the 800,000+ club in New York City. Finding a job can be one of the most daunting and depressing tasks. Hours of sending emails, making calls, and financially planning for the worst. Research says it takes on average 35 weeks to find a job.
Job search engine sites bring a glimmer of hope with their mass network of careers and connections. However, on average these sites have a success rate of about 3%. The other 97% find jobs through referrals and recommendations. JobsNYC.org has modeled a system after this approach and is starting in the New York City area.
JobsNYC.org hopes to accelerate the process by getting a prospect in front of the company based on the number of references they have. This idea will help move the resume along in the ranks, making the process of filtering through applications much easier for a company.
JobsNYC.org is currently accepting companies and their job postings. The site plans to go live on Monday, April 1, 2013.