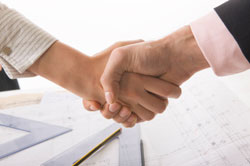 Camden, SC (PRWEB) March 23, 2013
William Cantey's Dr. Energy Saver is pleased to welcome Robert Cartin to their sales team. As their newest home energy consultant, he will be responsible for helping customers learn how they can make their homes more energy efficient.
Cartin's experience makes him a perfect fit for the team. He began his energy conservation career at Mr. Sparky's Electrical Services and Cashion Electricians for a combined eight years. He holds a bachelor's degree in mathematics and an associate's degree in industrial electricity. He also earned a master electrical license from the Municipal Association of South Carolina (MASC).
Since joining William Cantey's Dr. Energy Saver, Cartin has completed comprehensive training to help customers understand how and where their homes are using, losing, and wasting energy. Guided by Dr. Energy Saver's whole-house systems approach, he has the skills and knowledge to evaluate interacting systems within a home to find the best energy-saving solutions.
As a certified energy management consultant, Cartin received his training through the Dr. Energy Saver National Contractor network based in Connecticut. Cartin is also certified by the Building Performance Institute.
William Cantey's Dr. Energy Saver provides home energy assessments, ductwork sealing, and a full range of insulation services for the home. They serve residents in Camden, Mount Pleasant, Charleston, Lexington, Greenville, and surrounding communities.