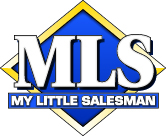 "It is an exciting time to be at My Little Salesman," says My Little Salesman President Jason Pierce. "We are just stepping into another strong growth phase in our business."
(PRWEB) March 22, 2013
MyLittleSalesman.com, the industry-leading marketplace for buying and selling new and used trucks, trailers and heavy equipment, moves headquarter offices to Lakeway, Texas next month.
President Jason Pierce says that the move will allow the company to grow easily for the foreseeable future. "I am really excited about the move. Our new office has an open floor plan that allows excellent communication between sales, audience development, magazine production and our internet technology teams," Pierce says.
Located at 1503 N Ranch Road 620 Suite B, the facility is in the Hill Country of Texas, just outside Austin, a growing technology community.
My Little Salesman opened a Texas office in 2008 and officially moved headquarters to Austin from Eugene, Oregon in 2012.
My Little Salesman is known for developing innovative ways to source equipment for the trucking, logging, mining, and construction industries since founding the first equipment catalog in 1958. Since, My Little Salesman was the first to launch an online searchable database of trucks and trailers for sale in the late 1990s and the first to launch a digital edition of their publications. First quarter 2013, My Little Salesman launched a brand new website making it easier than ever for buyers to source inventory online.
"It is an exciting time to be at My Little Salesman," says Pierce. "We are just stepping into another strong growth phase in our business. Most print publications are fading, but ours is actually getting stronger. Couple that with our new website that has seen strong first quarter growth, doubling in traffic over the previous site and the future is extremely promising."