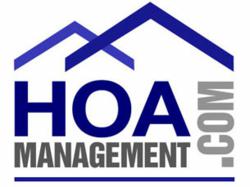 Wellington, FL (PRWEB) March 28, 2013
HOA Management (.com) is proud to announce a new advertising partnership with Community Association Management Systems. C.A.M.S. is a full-service community association management company servicing properties throughout South Florida.
Community Association Management Systems has partnered with HOA Management (.com) to enhance their online presence by advertising their services to community associations in South Florida. Visitors to HOA Management (.com) can learn more about C.A.M.S. by viewing their profile page. This page includes a contact form for users who prefer to communicate via email, as well as a direct link for users to click through to the C.A.M.S. website.
Based in Wellington, Community Association Management Systems is licensed by the Florida Department of Business and Professional Regulations. The company was founded in 1993 on the philosophy of personal professional service. Their mission is to manage the day-to-day operations of their communities in a professional and efficient manner and have those associations function at the highest possible level, while working within the constraints' of their budgets.
HOA Management (.com) is a leading HOA property management directory that uses targeted marketing strategies to reach out to community associations and offer them free access to its online directory. Association residents and board members are able to connect with professional management companies and service providers in their local area by searching on the HOA Management (.com) directory. To learn more about HOA Management (.com), visit http://www.hoamanagement.com or email sales(at)hoamanagement(dot)com.
###