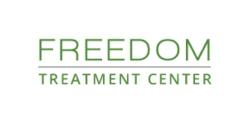 We see many addicts who change their drug of choice over time, depending on price and availability.
Albion, MI (PRWEB) March 22, 2013
Freedom Treatment Center's newly introduced Therapeutic Training Routines Course offers students a means to regain the skills they lost through addiction, a crucial element for successful and sustained recovery. As one of the most important parts of a rehabilitation program, the course helps students rebuild their ability to live in the moment, communicate effectively and practice self-control in their daily lives.
"We find that many of these abilities are lost during drug addiction," said Freedom Treatment Center representative Brian Kuehne. "Our students use this course to 'relearn' many behaviors that are suppressed, or outright lost, during their battle with drugs and alcohol."
The course aims to address the real problem that leads to drug addiction. Those suffering from addiction often turn to drugs and alcohol to deal with a far more serious underlying issue. Focusing treatment on the substance being abused may temporarily alleviate substance use, but it neglects the underlying issues that may have led to the substance abuse and addiction in the first place. This leaves the student very vulnerable to relapse and additional addiction problems.
"We see many addicts who change their drug of choice over time, depending on price and availability," Kuehne said. "This shows us that the true problem isn't just the drugs – it's whatever is causing them to turn to drugs. We want to uncover that issue and help the student confront their true problems, eliminating the need to escape through self-destructive addictions and behaviors."
The National Institute on Drug abuse notes one of the key principles in an effective recovery program is offering treatment for multiple needs, not just an individual's drug abuse. Freedom Treatment Center's Therapeutic Training Routines Course does exactly that by addressing an individual's need to re-learn coping skills for difficult or uncomfortable situations that do not involve reaching for a drink or drug.
The core issue is the avoidance of such situations, and this course teaches people to confront difficult feelings, communicate their problems and control their reaction in a healthy manner. Students regain these skills through the use of eight basic drills that serve as foundation for the course and an integral part of their daily lives.
Located in a semi-residential pocket of Southern Michigan, Freedom Treatment Center provides the soothing and safe environment and assistance so vital for helping people overcome drug and alcohol addiction. Treatment begins with a natural detoxification and continues with counseling, education and lifestyle changes that help ensure an ongoing and successful recovery.