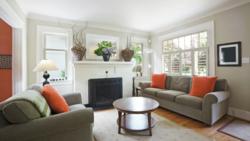 MetroMaids works around my schedule and keeps things tidy.
Boston, MA (PRWEB) March 26, 2013
Home should be the safest place in the world.
Creating a sanctuary is about more than keeping the bad guys out; it's also about making sure that everything is safe within. Equally important to checking the locks and changing the smoke detector batteries is creating a healthy environment for friends, family and pets. The air people breathe and the surfaces they touch should be clean and free of toxins.
Boston-based cleaning service MetroMaids is helping lead the charge for environmentally-sound clean practices. The company's experienced staff uses 100-percent green-certified products that are free of additives, dyes and fragrances. Clients who suffer from allergies or who are sensitive to artificial scents return to homes that smell naturally fresh.
"A clean home goes a long way toward promoting wellness, but if the cleaning is done with harsh chemicals, the best intentions can backfire," said Scott Shelton, Operations Manager at MetroMaids. "We're committed to using the safest products for the benefit of our customers, staff and the planet."
Many common household cleaning products can cause eye and throat irritation, headaches and other health issues. Some cleaners release chemicals, such as volatile organic compounds, that can lead to respiratory problems and allergic reactions. Many cleaners come with glaring warning labels and long, complicated ingredient lists.
As the public is becoming increasingly environmentally aware, numerous green cleaning products have come on to the market. MetroMaids has put them to the test and selected the most effective, professional-grade cleaners to get the job done.
Studies have shown that environmentally-friendly cleaners can perform as well as or even better than chemical-based products.
The eco-friendly products in the MetroMaids home cleaning arsenal leave homes sparkling while eliminating germs and common household allergens, such as mold, dust and pet dander, and preventing pests. The company's staff follows an itemized checklist at every visit to ensure every corner of a home is thoroughly cleaned.
Using natural products is part of MetroMaids' commitment to keep things simple.
Customers can book cleanings online in seconds. They simply select the number of rooms, checkout and schedule an appointment at a time that works best for their lifestyle. The online calendar shows available days and time slots. The flat-rate pricing system is straightforward, easy to understand and eliminates hidden hassles and fees.
"So many things to do, so little time!" said one MetroMaids customer. "I tend to work late and don't want to clean when I finally get home. MetroMaids works around my schedule and keeps things tidy."
About MetroMaids
MetroMaids is a Boston-based cleaning company offering concierge-level service at a few clicks of the keyboard. Clients schedule and pay for cleanings online using the company's simple, flat-rate pricing system. The expert staff follows a detailed checklist to ensure superior service at each visit. The MetroMaids mission is to improve quality of life both in the home and the community. With each service, the company gives back by supporting local charities. Contact MetroMaids at (617) 379-0039 or info(at)metromaids(dot)com.