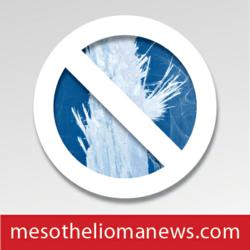 We are fortunate to have the opportunity to hear Dr. Castleman speak in Washington again this year.
Dallas, TX (PRWEB) March 23, 2013
On Friday, March 22, the Ninth International Asbestos Disease Awareness Conference (ADAO) opens in Washington, DC, with a powerful lineup of speakers aboard to discuss breaking news on mesothelioma research, exposure laws and the fight to ban asbestos use worldwide. This year's theme is "The Asbestos Crisis: New Trends in Prevention and Treatment."
Dr. Barry Castleman will talk about "Global Civil and Criminal Litigation: Trends and Judgments." Castleman, one of the world's leading medical and legal experts on asbestos hazards, is the author of Asbestos: Medical and Legal Aspects. He has testified for both sides in lawsuits over occupational and environmental asbestos disasters, as well as toxic substance regulation. He helped make the 2010 BBC documentary, "Dangers in the Dust: Exporting an Epidemic," which followed pro-asbestos lobby groups strategically placed around the world to downplay the dangers of chrysotile asbestos. Chrysotile is the most widely used form of asbestos today (http://www.icij.org/project/dangers-dust).
Last year Castleman published a personal memoir on the landmark Belgian Eternit (asbestos cement) trial, titled, "THE CRIMINAL TRIAL OF STEPHAN SCHMIDHEINY IN TURIN, ITALY." The piece is a firsthand account of how billionaire Eternit owners Stephan Schmidheiny and Baron Louis de Cartier de Marchienne were sentenced to 16 years each in prison for charges that included manslaughter (for killing 6,000 workers in Italy, Switzerland, and Brazil) and negligence in disregarding safety measures, according to court documents. Read more in "Asbestos Executives Found Guilty in Italy," posted February 14, 2012 at PRI's The World. (Sources: http://worldasbestosreport.org/articles/eternit/eternit-toc.php, ibasecretariat.org/eternit-great-asbestos-trial-chap-10.pdf, ibasecretariat.org/eternit-great-asbestos-trial-chap-6.pdf) (Turin Courthouse_C.SO V.EMANUELE II N.130_Turin)
Dr. Castleman's topic is red hot. Over 50 nations have now banned asbestos use. The U.S. has not banned asbestos. "We are fortunate to have the opportunity to hear Dr. Castleman speak in Washington again this year," said Russell Budd, managing shareholder at mesothelioma law firm Baron and Budd. "His presentations are incredibly insightful and offer great information on asbestos advocacy and the global battle against this deadly carcinogen."
Baron and Budd is pleased to repeat platinum-level ADAO sponsorship for 2013. The firm's mesothelioma lawyers fully support ADAO's mission to urge medical research on mesothelioma and a worldwide ban. Watch for further updates on the ADAO Conference or visit http://www.asbestosdiseaseawareness.org.
If you have received a diagnosis for mesothelioma or any asbestos disease, call 1.866.855.1229 or visit Mesothelioma News, Baron and Budd's independent online forum dedicated to mesothelioma (http://www.mesotheliomanews.com).
ABOUT BARON & BUDD, P.C.
The national mesothelioma law firm of Baron & Budd has earned a prominent reputation for its 35-year history of "Protecting What's Right" for asbestos sufferers and their families. In the 1970s, it was one of the first law firms to successfully litigate an asbestos lawsuit. Baron & Budd was founded expressly to represent veterans, industry workers, and others afflicted by exposure to asbestos. Its mesothelioma attorneys achieved the largest mesothelioma verdict ever in the state of Texas, a $55 million verdict for an asbestos sufferer and his family in El Paso (Hernandez v. Kelly-Moore Paint Co., Inc., No. 20003559 Texas Dist. Ct., El Paso Cty.)
Contact Baron and Budd at 1.866.855.1229 for more information as or visit http://www.mesotheliomanews.com.