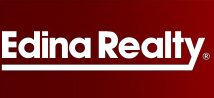 My team and I want to take the stress out of buying.
East Bethel, MN (PRWEB) March 21, 2013
When searching for a new home buyers are often also searching for a down payment assistance program. Kris Lindahl of Edina Realty will hold a seminar focusing on strategies involved while picking a program in East Bethel, MN over the weekend. He will also demonstrate the Minnesota Down Payment assistance website that he created for hopeful buyers.
"My team and I want to take the stress out of buying," Lindahl said. The website he created allows buyers to fill in a short form and receive an email that includes a listing of programs that they may be eligible for. "As soon as that form is sent in we make it our priority to get information back to the buyer," Lindahl said.
The seminar will also feature a Q&A session in which Lindahl will answer general or personalized questions from the audience. "I'm happy to address the public's concerns directly," Lindahl said.
Call Kris and his team now for more information at (763) 634-5895 and visit the Minnesota Down Payment Assistance website to get started today!